iOS 7 reportedly gets between 17 and 36% adoption in first 24 hours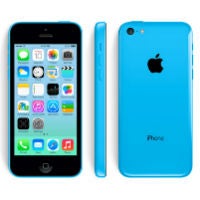 After a new version of iOS is released, it is always interesting to see just how quickly users upgrade. When iOS 6 was released, there were a number of users who
held off
because they didn't want to get stuck with Apple Maps and not have a Google Maps fallback. This time around, the only things that would likely keep users from upgrading were the
download errors
at launch, and the new visual aesthetic, which people love to hate.
Analytics firm Mixpanel has been keeping track of the iOS 7 adoption, and according to the site, iOS 7 has been installed on 36% of Apple devices in its first 24 hours being available. Given the wealth of issues users were having in downloading and installing the update yesterday, that's a pretty solid amount. Mixpanel is tracking the progress as it goes, so you can keep checking the source to see where things fall when at the time you read this article.
But, not all analytics agree. According to Chitika, iOS has only reached about 17% adoption in its first 24 hours. The truth is likely somewhere in the middle, but it would be interesting to see some official stats on this, because it would certainly shed more light on how much trouble those download errors caused during the iOS release.
Of course, there will be those who try to use this data to "prove" some sort of biased argument regarding the inane "
f-word
", but we don't really buy that. Both iOS and Android have their own unique issues, and trying to label any of them under a too-broad heading of "fragmentation" doesn't do any good. Apple gets faster adoption of new software, but can't offer all of the benefits to all devices; and, Android has slower adoption because of the manufacturers and carriers, but Google is bypassing that issue with updates to Google Apps, and Google Play Services.