iOS 7 beta reportedly bricking non-developer iPhones
45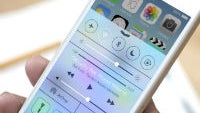 This is fairly strange. iOS 7 beta has been out for almost three months now, but new reports are saying that iOS 7 beta is starting to cause iPhones to lock up, and force the users to roll back to iOS 6 in order to unbrick their devices. There is no official word on why it is happening, but there is a theory that Apple is cracking down on those who installed the beta using someone else's developer account.
It's also possible that the locking is a result of users not updating, because supposedly the problem is mostly happening with those using iOS 7 beta 3. For those of you who haven't been keeping track, Apple released
iOS 7 beta 6
a couple weeks ago. If you are a developer who is having this problem, you can fix it by logging onto your developer account and upgrading to the newest iOS 7 beta. If you aren't a developer, it seems your only option is to roll back to iOS 6.
Of course, iOS 7 is expected to be
released in its final form
on the same day as the expected iPhone 5S and iPhone 5C announcements on September 10th; so, you have less than two weeks left to go and you can get the proper update, if that is true.