iOS 7 to be available to all on September 10th according to new leak
10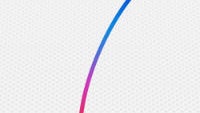 The prevailing rumor has been that Apple will be announcing the new iPhone 5S and iPhone 5C on
September 10th
, and releasing the new handsets on
September 20th
. There had been no word on when the iOS 7 update would be pushed out to everyone else, but a new leak says that iOS 7 might launch at the announcement event and not wait for the new devices.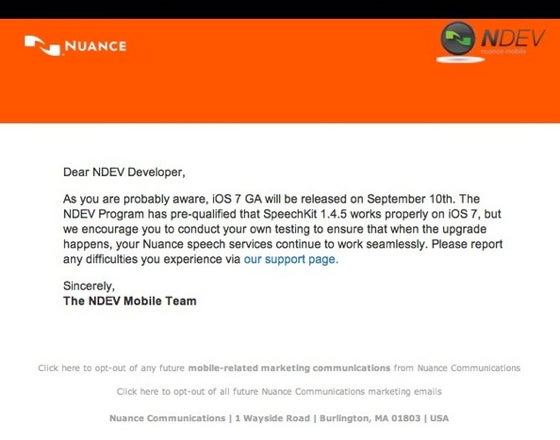 The news comes from a developer named Owen Williams who received an email from Nuance, the team behind Siri. In the email, Nuance says "As you are probably aware, iOS 7 GA will be released on September 10th." That means that iOS 7 GA (general availability) could be released the same day as the iPhone announcement.
But, there are some skeptics out there who think that Nuance may be referring to the rumor that iOS 7 Gold Master would be released September 10th. Nuance does have a close relationship to Apple, but the company is not Apple, and may not have the insider knowledge to back up this current claim. There have also been rumors that iOS 7 GM would be seeded on
September 5th
, which could mean that iOS 7 GA would be ready for the 10th. We'll just have to wait and see.