iOS 6 vs iOS 7 design differences comparison: the end of skeuomorphism
99+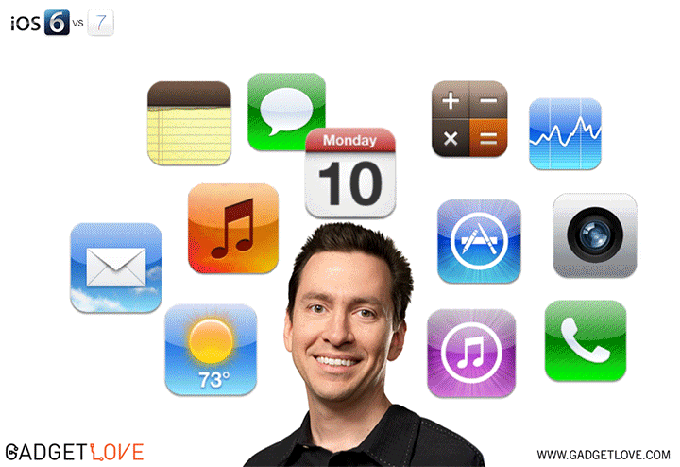 Steve Jobs has been declared a genius for throwing a bridge between the average user and geeky technology, while the skeuomorphic design of the operating systems designed under his supervision is directly correlated with his desire to give warmth to those ones and zeroes.
Skeuomorphism is giving a familiar look and feel to novelties, not asking people to adapt to change immediately, and introducing a more gradual and comfortable transition for them. Apple's former iOS chief Scott Forstall has been a big proponent of this design concept, and has enjoyed the full support of Steve Jobs through the years, resulting in the all-too-familiar sights there, like tape reels, notebook springs, fake wood, virtual leather and green baize... until
iOS 7
.
Apple's CEO Tim Cook and the lead designer Sir Jony Ive barely gave it a chance after Steve Jobs' passing for about a year or so, and then
ditched Forstall
and skeumorphism forever. Who can blame them? Folks growing up now will never know what a paper notebook is, let alone a tape reel, and book shelves will only be used in libraries or museums, so skeuomorphism has done its thing, introducing people to shiny 3D buttons that look like physical one begging to be pressed. Nowadays all are too familiar they are pressing something on a capacitive screen, so the real thing only looks out of place and ancient. As you can see in the funny GIF by Gadget Love above, Scott's childish smile and shiny buttons have been replaced by the more sophisticated minimalism of Jony Ive.
We've compiled a few examples of the differences in design between iOS 6 and iOS 7, so you can gauge the sea of change that Apple's mobile OS has undergone from just one edition to the next. Everything - from icons through menus to controls and notifications - is layers of flat, minimalistic, hip, translucent and colorful, making it much easier on the eyes and out of the way for the actual tasks you do with your iPhone or iPad. What do you think about the visual changes between iOS 6 vs iOS 7?