iOS 13.1 brings controversial CPU throttling feature to 2018 iPhones
18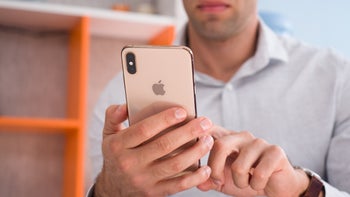 Apple prides itself on its "customer first" philosophy but the company's practices aren't always in line with it, or at least it doesn't seem that way for outsiders. Apple has been through all sorts of controversies through the years but probably the biggest one was in 2017 when it was discovered that Apple lowers the maximum CPU frequency of some of the older iPhones without telling the users. Apple explained that the move was not part of some shadowy planned obsolescence scheme but was meant to allow devices that have degraded batteries to be used for longer. Of course, many remained skeptical.
Well, now that skepticism returns with the release of iOS 13.1. The fist update of iOS 13 comes just days after its
official release
and push notifications should already be popping-up on iPhones. Part of the changes coming in the new version of Apple's mobile operating system is the option for the company to throttle down iPhone XS, XS Max and XR,
RedmondPie discovered
.
The controversial feature, if we can even call it that, will likely remain dormant for a while as most 2018 iPhone should still have their batteries in good health and won't require throttling. As time goes by, however, those that have already racked up a high number of recharge cycles might see the performance of their phones drop. With iOS 13, Apple introduced a new feature called
Optimized Battery Charging
which should slow down the degradation of your iPhone's battery so that cases of throttling can become less common.
Still, if that happens to your device, you can fix it with a battery replacement. Apple currently charges $69 for 2018 and 2019 iPhones battery replacements and $49 for older ones if your device is out of warranty. A small price to pay compared to the cost of a new iPhone if you decide to upgrade instead.
On the bright side, the A12 Bionic chip that powers last year's iPhones has top-notch performance so even if does get throttled, the effect on the user experience will likely be almost unnoticeable. Still, we'll have to wait and see if users will start complaining about their iPhones feeling sluggish.