iOS 10 release date, time, and eligible devices: it's today! (September 13)
64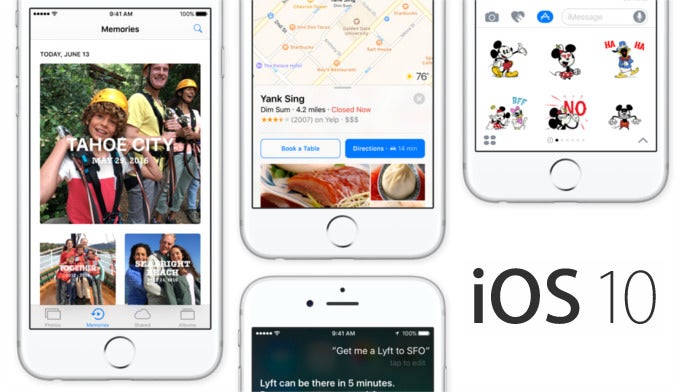 The dust after the latest Apple event has (seemingly) settled already and among the announcements that were made was the official release date of iOS 10, the newest version of the operating system for iOS devices. It's hard to blame you for not remembering the date itself - after all, so many announcements were made on stage, some more polarizing than others. Without further ado, iOS will be released on
September 13, 2016
to all eligible iOS devices. While Apple did not give any info at what time exactly the update will be seeded to your iPhone or iPad, we have a few educated guesses up our sleeves.
During previous iOS rollouts, Apple has begun releasing its new OS around
10 AM Pacific time
, meaning that the majority of the USA got it by noon or a few hours later in the worst case scenarios. Meanwhile, this means that European users will be getting it sometime in the evening, whereas the eastmost parts of Asia will likely get it in the early hours of September 14. Here's a useful table that will show you when iOS 10 will likely arrive in some of the major time zones:

This way, a large portion of all active iOS devices will already be on iOS 10 when the iPhone 7 and 7 Plus see the light of day three days later, on September 16. As far as eligible devices go, you will find a full list right below. Notice that the iPhone 4s won't be getting iOS 10: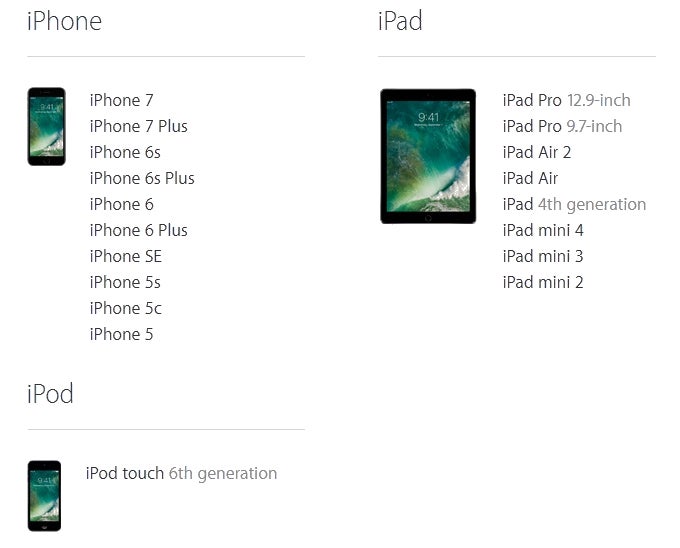 Note
: If you have been enrolled in Apple's beta program and have been rocking iOS 10 beta for the past few months, the golden master of iOS 10 should already be rolling to your device.
Also have in mind that certain new iOS 10 features will only be available on select newer devices. For example, Raise to wake requires and iPhone SE, iPhone 6s, or later - the iPhone 5, 5c, as well as iPhone 6 and 6 Plus are not compliant with that feature.
In case you need a quick reminder about what's new in iOS 10, we got you covered! Just check out the links below and read our preview of the OS, as well as explore what the new features are.
Read more: