iMovie for iPad 2 Review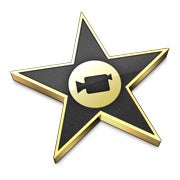 In its attempt to prove itself even more as a true mobile computing solution that's ready to encompass more productivity aspects, the
iPad 2
is getting its own version of the Mac's highly popular
iMovie
application. It allows you to intricately use the high definition capable video taking abilities to shoot memorable videos, but with the app, you can even edit them on the go. Set to the reasonable pricing of $4.99 through the App Store, it features some venerable and reliable video editing tools that can make your simple videos look as if they were professionally cut by a Hollywood editor.
For those familiar with the Mac version, the interface of iMovie for iOS will also look familiar at first glance – albeit, as we continued to dive into the app, we don't find it offering the variety seen with its fully featured big brother. Launching the app, we're greeted with a 3 panel interface in landscape which displays the timeline in the bottom, content stored on the device on the left panel, and the final cut video playing on the right. In a way, we're glad to see that iMovie isn't complex in form, but then again, it would've been nice to see a multitude of editing tools.
Once you add content from the left panel, it'll automatically be placed in the timeline and that's when you'll have the ability to chop it up to your liking. Double tapping a specific cut will allow you to add in titles and select the transition effect that will play in its introduction, while clicking the settings button in the right panel will get you into the project settings. In here, you can select any of the available themes with the app – which takes out the hassle in having you to manually do it yourself.
Although the preset themes will apply an accompanying musical theme with your cut, they don't allow you to place titles in specific areas to your liking. And if you prefer to just mute the audio recording with your videos, you'll be able to cover it up with your very own recording or simply use a song in your playlist. After everything is complete, you can export the video directly to the photo roll or share it with services like YouTube, Facebook, Vimeo, CNN iReport, or iTunes.
Thanks to its easy learning curve, we basically managed to edit our videos without much falter and we're just amazed by how good looking the final product is. In contrast though, it doesn't feature the rich set of editing tools that are found with the Mac version – so for those really serious about video editing, it's better to stick with its big brother. Nonetheless, it's just nice to be given the opportunity of being able to edit videos lightly on the go – while still having results looking presentably sharp.
iMovie for iPad 2 Video Review: