Huawei P30 Pro advertisements are already up, even if the phone hasn't been announced yet
5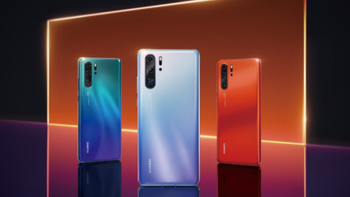 We're just about to witness Huawei reveal its latest heavy-hitter — the
P30 Pro
— at a
live event in Paris
. But you know what? The company is already showing it off before the event has even begun. Well, kind of.
Spotted on billboards across Paris, the P30 Pro shines with its quad cameras and all three color options.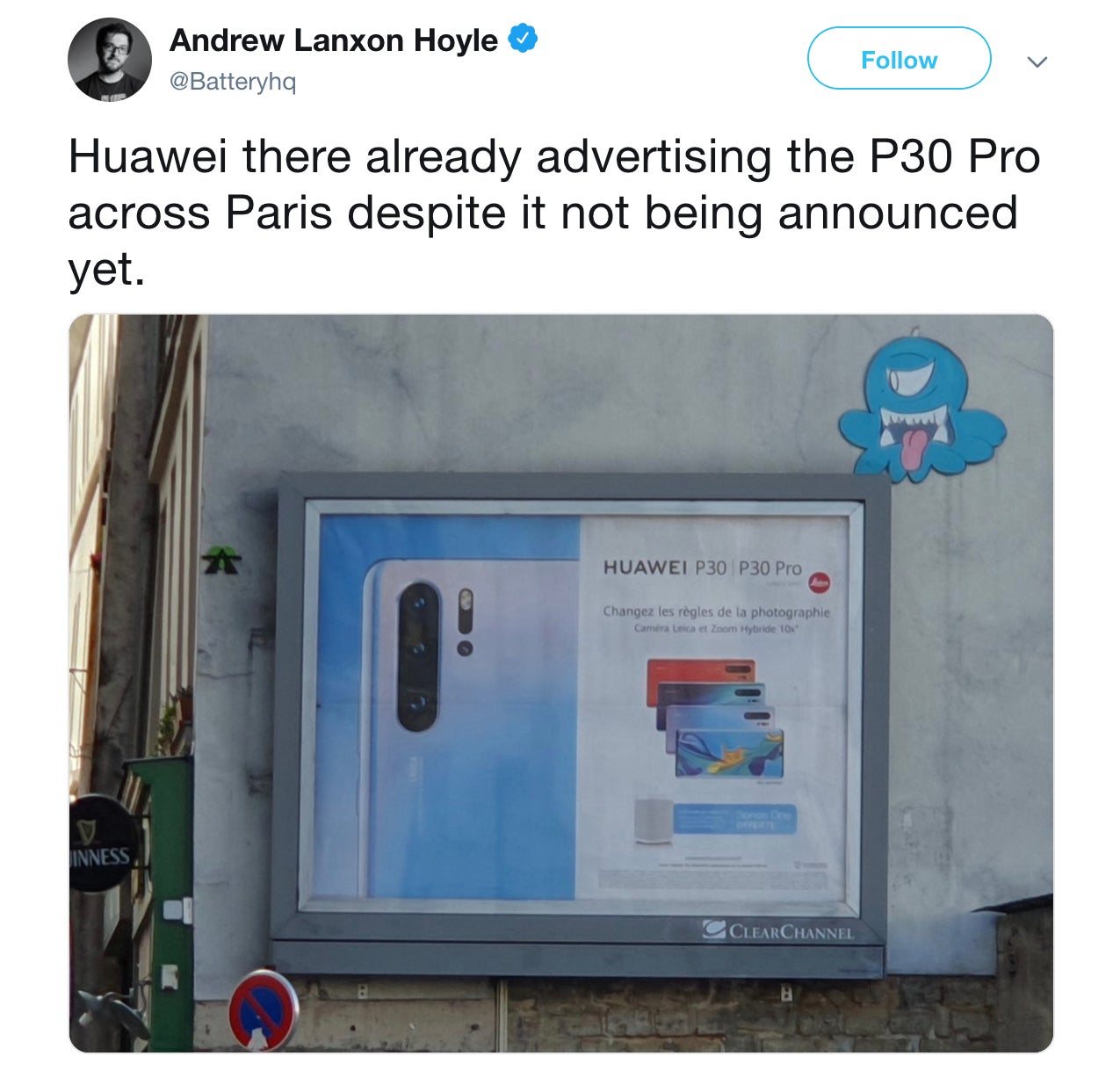 Of course, this is not the first time we see the design of the Huawei P30 Pro. Whether because it was eager to showcase it, or because leaksters are just that good, we've been
bombarded
with Huawei P30 Pro
renders
and
footage
for weeks now. This is just the latest reaffirmation that — yes, it will look that way. Four cameras, curved screen, cool new finishes.
The P30 Pro is expected to be powered by an internally-made Kirin 980 processor and sport all the latest nifty features like reverse wireless charging (something that the Huawei Mate 20 Pro did first). But what makes this phone announcement really exciting is the promise for
extreme zoom capabilities
— according to rumors and leaks, it'll be able to achieve 7.8x optical zoom, which Huawei further enhances to 10x lossless zoom, by leveraging proprietary software solutions.
So, there's still lots to see at the event! This phone's looks are nothing compared to what it might be capable of internally!
Recommended Stories