Huawei P20 Pro to get automatic slow-mo video recording, other camera improvements in upcoming update
23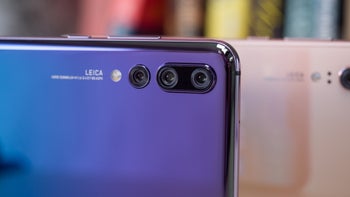 Huawei P20 Pro has impressed us with still images, but its video recording capabilities leave a lot to be desired
The
Huawei P20 Pro
has a unique camera setup, but the phone's video recording capabilities are not quite up to par with its impressive still image prowess. However, an upcoming firmware update may be aiming to address this, or at least supplement P20 Pro's video capturing abilities with a new ultra slow-motion mode that will reportedly allow users to capture videos in up to 960 frames per second automatically. The upcoming feature was spotted by the folks over at
XDA
and will supposedly be making its way onto the triple-cam smartphone later this year.
Earlier in the year, Samsung heavily publicised a similar feature on the Galaxy S9 and S9+ with its
"Camera reimagined"
campaign, while Sony stepped their game even further by introducing 960fps video recording at 1080p. For reference, the S9 and S9+ can also do 960fps but it's capped at 720p resolution.
As smartphone chipsets become more advanced, such features are becoming more commonplace, so it's not a big surprise that Huawei also implemented a similar feature in its latest flagship, though it lacked Samsung's smart action detection that kicks the slow-mo into gear. Well, to be absolutely fair, we were not overly impressed with the way automatic motion detection worked on the S9 and S9+, so we mostly found ourselves initiating slow-mo recording manually, but here's hoping that Huawei improves on this in the update.
The problem with this type of feature is that you have just a fraction of a second to react and tap the record button. Smart detection—
when
it works on the S9 models—really does help things a bit. The problem is, it rarely works in the way you want it to, and instead, in our experience at least, enables slow-mo at seemingly the worst possible moment.
Another change coming in the update for the P20 Pro, discovered by the
XDA
community, is a revamped zoom interface, which will allow users to swipe in the camera viewfinder to smoothly zoom in and out on a target. This feature will presumably act similarly to LG's Point Zoom feature on the V30, which allowed for very nice, very smooth zooms, but was unfortunately hindered by the lack of optical magnification on the V30. However, with the P20 Pro, which has excellent zoom capabilities of up to 5x, this could be a very useful and unique feature.
Update
: The headline of this article previously suggested that super slow-motion video recording was coming to the Huawei P20 Pro, when in fact the update will add a way to automatically initiate this type of video capture via motion detection. The Huawei P20 Pro has had slow-motion video since the beginning, but the option to initiate it automatically will be introduced in an upcoming firmware update. We will update you further on other possible features that this update may be bring to the phone as it gets closer to release.
ALSO READ:
Recommended Stories