Huawei could be developing a new gaming smartwatch: patent
13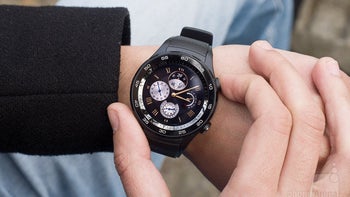 Huawei has received a new patent related to a possible gaming smartwatch. Now, the Chinese company is definitely no stranger when it comes to the wearables category, with it previously launching the Huawei Watch and the Watch 2 line of smartwatches – it has also gone on to confirm the
existence of a Watch 3 series
. According to a new patent, however, a future Huawei smartwatch may take a slightly different approach, putting gaming at its heart.

The patent application in question was originally filed back in mid-December of last year, but it wasn't revealed until last week and is actually a follow-up to two previous Huawei patents, which date back to 2015 and 2016 respectively, showing that Huawei appears to be updating its advancements on a yearly basis. In any case, the latest variant depicts a smartwatch that can be controlled through its strap via a number of different gestures. These should allow owners of the watch to take the wheel of a car inside a game or perhaps move a character in different directions in first-person shooters. Overall, the patent lists a number of actions that should be possible, covering everything from taps and shakes to twists and presses, all of which will vary according to the positioning of the watch, be it vertically or horizontally. Adding to all of this, Huawei's patent also allows for a virtual keyboard to be enabled via the strap.
The filing doesn't focus solely on gaming, though. In fact,
Huawei
even says the watch and strap combined could be used to take selfies, with a digital shutter button being placed on the watch band. Also, the digital band will allow users of the product to highlight text and zoom in and out.
In recent times, a gaming trend inside the mobile industry appears to have developed, with the likes of
Xiaomi
, ZTE, and Razer introducing their own unique products but, if Huawei's patent is a signal of what may be to come, this new trend may be about to expand into the wearables segment.