Huawei exec shares photos allegedly taken with P60 Pro periscope lens
15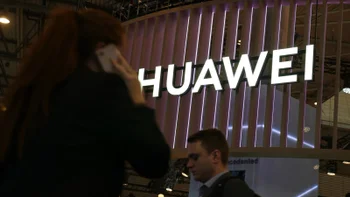 All signs point to Huawei introducing the P60 flagship series soon. The company's P-series phones revolve around their photographic capabilities and according to a Weibo post made by tipster
Digital Chat Station
(via
Huawei Central
), the Huawei P60 Pro will bring the RYYB color matrix to the phone's periscope lens.
The periscope lens is folded up inside the body of a phone and uses prisms to carry light from the lens to the image sensor. It helps deliver optical zoom results that couldn't otherwise be possible from a smartphone camera because of the size of the device.
Your typical camera sensor uses an RGB color matrix (Red, Green, Blue) and it is made up of four pixels: one red, two green, and one blue The RYYB color matrix replaces the two green pixels with yellow pixels. First used on the Huawei P30 Pro, the RYYB color matrix brings 30% to 40% more light to the sensor making telephoto photos brighter. Huawei stopped using the RYYB matrix with the P50 Pro, but if Digital Chat Station is right, it will return this year.
Huawei
reportedly has been working on its algorithms to improve the quality of a zoomed picture on the P60 Pro, and the periscope lens will be driven by the 64MP OmniVision OMB 64B image sensor. The tipster also mentions that the primary rear camera will have variable aperture which is a feature that debuted on last year's Mate 50 Pro. It offers 10 different aperture sizes between f/1.4 and f/4 allowing users to control the blur and depth of field in their photographs.
Meanwhile, Huawei's He Gang, Head of Huawei Smart Devices, shared photos taken with the telephoto camera from an unannounced Huawei phone. Most likely, these images were taken with the periscope lens on the P60 Pro. The photos were part of a social media post with the titillating caption "New Phone Takes Great Photos."
The P60 Pro will reportedly feature a 6.6-inch AMOLED display supplied by China's BOE with a 120Hz refresh rate and a QHD+ 1440 x 3200 resolution. The powerful Snapdragon 8 Gen 2 chip is rumored to be under the hood tweaked to work with 4G signals only. HarmonyOS 3.1 should be pre-installed. Keeping the lights on will be a 5000mAh battery that will charge at 88W.
Huawei's XMAGE in-house photography system will be back after debuting on last year's Mate 50 line, and the phone might be the first to use Sony's 50MP IMX888 sensor behind the primary camera. The 50MP Sony IMX858 sensor is expected to be used for the ultra-wide camera. Huawei's second-generation emergency satellite platform, which is used in areas without cellular connectivity, will supposedly add voice text capabilities and support for short-term voice calls to the ability to send and receive two-way text messages via satellite.