Google Tensor 2 vs Snapdragon 8 Gen 1 vs Apple A16 benchmark test comparison
24
We may earn a commission if you make a purchase from the links on this page.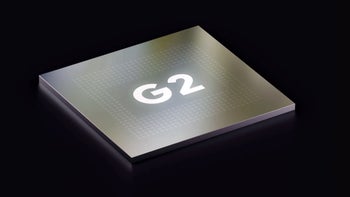 The
Pixel 7
series comes powered by Google's latest
Tensor 2
chipset which turned out to be taped out on the
5nm production process
, rather than being a 4nm affair like the
Snapdragon 8 Gen 1
in the
Galaxy S22 Ultra
. The performance differences between these two nodes are rather negligible, though, and even TSMC calls its 4nm N4P process an enhanced 5nm node, delivering just 11% boost.
How would Tensor 2 fair against the original Tensor, though, as well as against the Snapdragon 8 Gen 1 and
Apple's A16
as found in the
iPhone 14 Pro Max
? We ran some benchmarks to find out.
Tensor 2 vs Tensor 1, Snapdragon 8 Gen 1, and Apple A16 performance test
As can be expected, Apple's 4nm A16 is way ahead in the single and multi-core CPU game, as its homebrew chipset is usually clocked quite high. For all other intents and purposes, the new Tensor 2 is faster than the OG Tensor, but it holds up well to the Snapdragon 8 Gen 1, even beating it in some scenarios.
When it comes to graphics subsystem performance, the Tensor 2 stands its ground well against the Qualcomm and Apple chipsets and performs pretty admirably in the browsing speed test, too. Here's what Google promised about its second Tensor chip:
Every aspect of Tensor G2 was designed to improve Pixel's performance and efficiency for great battery life. Tensor G2 runs Google's machine learning models with less power and latency. And it makes Pixel faster and more helpful than ever... Tensor G2's GPU runs more efficiently, delivering smooth real-time rendering for stunning, fluid graphics.
Where the Pixel 7 shines indeed, according to our test results, is performance under pressure. It managed to pull off impressive stability hence high score in the 3D rendering stress test, even though it did get rather hot and bothered during the 20-minute performance stability test, as they all do.
| | Tensor 2 (Pixel 7) | Tensor (Pixel 6a) | Snapdragon 8 Gen 1 (S22U) | A16 (14 Pro Max) |
| --- | --- | --- | --- | --- |
| 3DMark Wild Life Extreme stress test (high) | 1854 | - | 2529 | 3382 |
| 3DMark Wild Life Extreme stress test (low) | 1521 | - | 1320 | 2327 |
| GFXBench Car Chase | 3647 (62fps) | 52 | 85 | - |
| GFXBench Manhattan | 5443 (88fps) | 60 | 119 | - |
| Jetstream 2 | 107.742 | 72.724 | 116.802 | 280.882 |
Conclusion
Long story short you won't, by any means, feel underpowered with Google's new Tensor 2 chipset, even in the graphics department.
Its admirable stability under stressful for the chip conditions also means that your Pixel 7 or Pixel 7 Pro will benefit from better thermal management and power draw which would ultimately be beneficial for their battery life, just as Google promised while announcing its 2022 Pixels.
Recommended Stories