Google partners with Renault-Nissan-Mitsubishi to bring Android to cars
5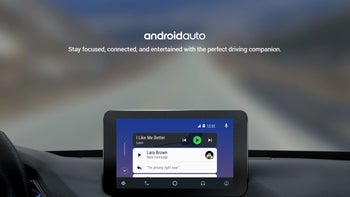 The world's biggest auto group has partnered up with Google to bring Android to cars. Starting in 2021, cars made by the Renault-Nissan-Mitsubishi Alliance will come with Android-powered infotainment systems.
Until now, carmakers have largely chosen operating systems that are more limited in functionality, but more easily controlled by the manufacturer. The new deal sets a precedent that could change this in the future.
"Major carmakers earlier were reluctant to do business with Google, but this has now changed,"
said Jauke de Jong, a research analyst at AFS Group in Amsterdam.
"More carmakers could follow suit and partner with Google."
Some smaller car makers, such as Volvo, offer Android Auto in their vehicles, but Renault-Nissan-Mitsubishi Alliance is the biggest auto group in the world, with a combined sales of 10.6 million vehicles for 2017.
"In the future, the Google Assistant, which employs Google's leading AI technology, can become the main way customers interact with their vehicles, hands-free,"
Renault-Nissan-Mitsubishi's Global VP of connected vehicles Kal Mos said in a statement.
These new Android-powered infotainment systems will offer apps through the Play Store, navigation through Google Maps, and voice commands via Google Assistant.