Google releases Pixel 7 and Pixel 7 Pro repair guides, but only in french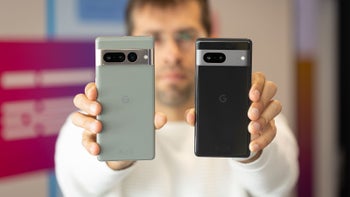 So there's this "
Learn more about the Pixel Repair Manual
" article over at Google's help site, but if you are outside France, you won't be able to see it. Back in July, the article was perfectly fine and you would find a repair guide for the
Pixel 6a
there, but
Google
has gone ahead and limited access to it for reasons beyond us.
Regardless, with this being the internet and all, access to the coveted contents of the article, namely the repair manual itself, has been unearthed. And thanks to a report from
9to5 Google
, we now know that repair manuals for the
Pixel 7
and
Pixel 7 Pro
are available too.
Without further ado, here are the three repair manuals in all their french glory, available to you as downloads in PDF: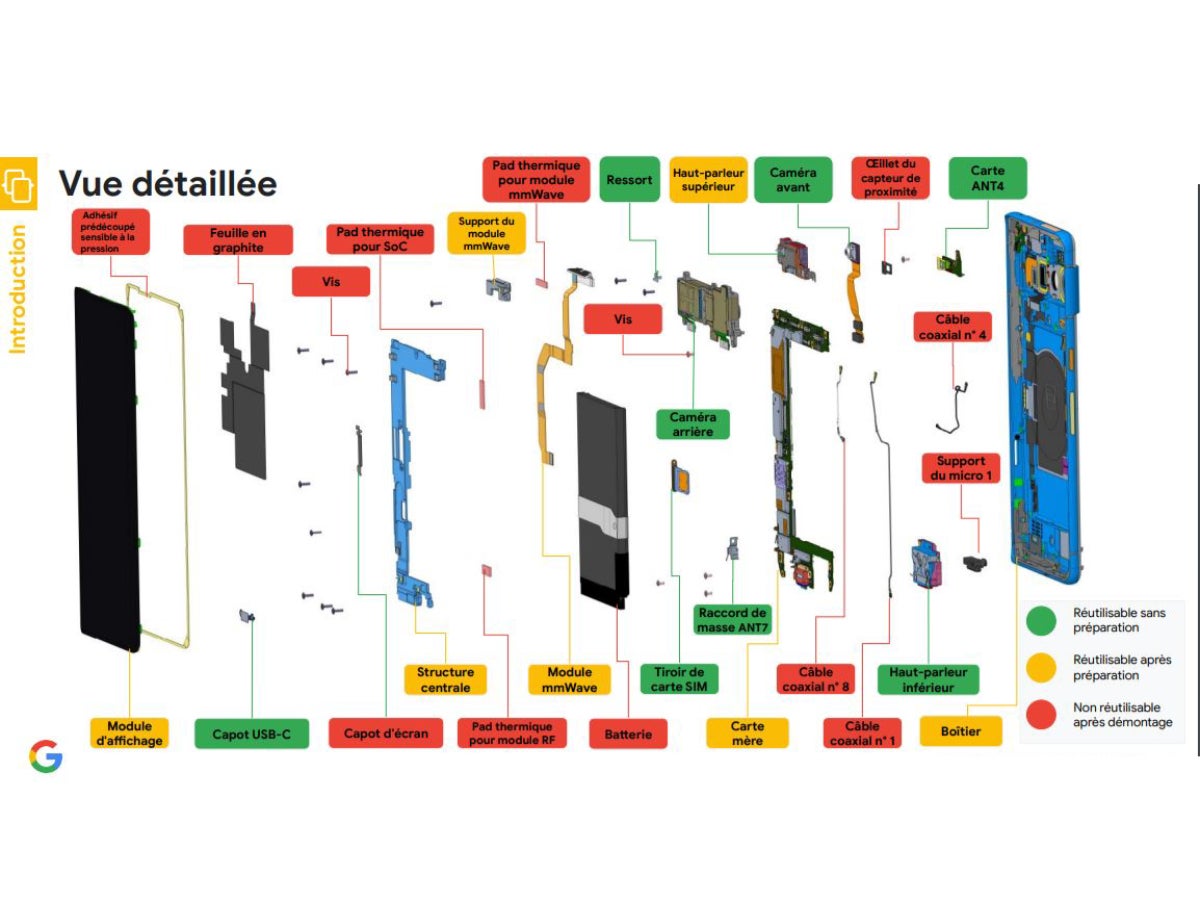 A snap of one of the diagrams available in the Pixel 7 Pro repair guide.
As the name might imply, these guides are here to help you get familiar with the way your Pixel phone is built. They provide detailed insight as to how to disassemble a phone, fix it with genuine parts and then assemble it again.
This is also the most opportune time to remind you that repairs such as these are for the brave and knowledgeable, so make sure you know what you are doing before you attempt anything. And that you know french!
The guides themselves really bring out that Google aesthetic with great diagrams and helpful lists that can point you to the most common problems that your Pixel may display. If you are, however, looking for something in your native tongue, you can always check the
iFixit Pixel guides
instead.
This is a great step forward in the battle to have the right to repair your own smartphones. While even if that becomes a reality, many of us won't be nimble enough to perform these finger-sized acrobatic acts, it's nice to know that the documentation is available if we want to make sure that a third-party repairs store isn't about to swindle us.