Scruffy Android app developers, rejoice, Google cuts its Play Store sales commission!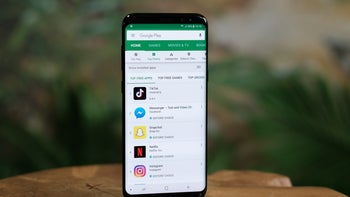 Following in Apple's footsteps,
Google is cutting its Play Store sales commission
collected from Android app developers the same percentage, in half. Well, "just" for the first million you earn on the platform, which means that the 50% cut will affect the vast majority, or "99%" of app creators.
That's right, starting July 1, Google's proceeds from your app sales will become 15%, announced the Play Store's Product head Sameer Samat:
We've heard from our partners making $2 million, $5 million and even $10 million a year that their services are still on a path to self-sustaining orbit. This is why we are making this reduced fee on the first $1 million of total revenue earned each year available to every Play developer that uses the Play billing system, regardless of size.
The move differs from what
Apple announced for the App Store
with its Small Business Program late last year. While the premise is the same - those devs hitting the $1 million annual revenue will pay the full 30% cut - the scope is much larger, as Google includes each and every Android app developer in the new commission scheme.
The Play Store commission reduction comes hot on the heels of developer anti-monopoly protests and increased regulatory scrutiny, so Google and Apple are preemptively taking some of the heat off their backs. Those high-grossing apps and in-game purchases of the big dev studios, however, which most likely represent the bulk of Google's Play Store revenue, will keep doling out 30% despite their "path to self-sustaining orbit" pleas.
As a platform we do not succeed unless our partners succeed. Android and Google Play have always listened to our developer partners from around the world and we continue to take their input into account as we build and run the ecosystem. We look forward to seeing more businesses scale to new heights on Android, and to further discussions with our developer community to find new ways to support them technically and economically as they build their businesses.