Google is investigating reports of Pixel repairs resulting in leaked photos
0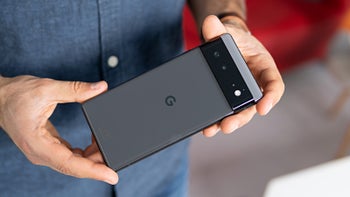 Reports about Pixel phones sent for repairs and then exploited by workers for personal information are circulating the internet. Game designer and author Jane McGonigal sent a
Google
Pixel 5a for repairs. She then found out that someone had accessed her Google Account and Dropbox.
According to
McGonigal
, this resulted in private pictures of her being accessed by a malicious technician. The victim says she opened her activity logs to find out what the "hacker" looked at. Pictures of McGonigal in bathing suits, sports bras, form-fitting dresses, and stitches after surgery have been accessed, and the hacker went on to even delete Google security notifications in McGonigal's backup email accounts in order to cover their tracks.
The phone was sent to a repair facility in Texas via mail. This is a popular practice for users who don't live near an authorized repair shop. McGonigal couldn't reset her Pixel 5a prior because the damage the phone sustained didn't allow her to.
The story of McGonigal's horrible repair experience gets even worse when she's told by Google that the company never received the phone, and it now wants to charge her for a replacement.
This isn't the only recent report about Pixel phones getting hacked during repairs. In a since-deleted Reddit post archived by
Android Police
, a user that also sent his Pixel for repairs in a Texas repair facility had an even more horrifying experience. The phone was used to access the user's private photos and social media accounts.
Nude photos of the user and his wife were posted on his social media. It is unclear what the point of this wrongdoing was, as the repair technician didn't ask for a ransom of any sort. However, they did send a small amount of money from the user's PayPal account. The victim's phone was unlocked and couldn't be reset before mailing for the same reason as McGonigal's phone.
Google has responded to the claims, telling
The Verge
it is "investigating" McGonigal's claim. Of course, Google recommends users reset their devices before sending them for repairs, but as seen from the reports, the users, in this case, couldn't do that due to the damages their phones sustained. Google partnered with Asurion locations, a repair company formerly known as uBreakiFix, to offer same-day local repairs for Pixel phones. It is unclear whether the problematic facility or facilities in Texas are part of Asurion.
Our take
All of this sounds very disturbing. All of us take photos, including ones with fewer clothes on. We also log our bank accounts and credit card information into our smart devices, feeling protected by strong encryption and complicated passwords.
It turns out that it only takes one broken phone without passcode and one corrupt employee of a repair facility for this feeling of privacy to vanish and someone to be hurt for life.
Unfortunately, Google isn't the only manufacturer that has had issues with privacy exploitation during repairs. In 2016, Apple had a similar case where repair technicians posted a user's nude pictures on Facebook. This year the case ended in a multimillion-dollar payout for the victim.
We hope Google's investigation finds out who's responsible and fixes the problem for good. Time will tell if the tech giant will take action and pay off the victims. We suggest that McGonigal could make use of a new Pixel 6 Pro as an apology, especially considering Google wants her to pay for a replacement phone.
Many reports about Pixel phones having malfunctions made the headlines in recent months. After the release of the Pixel 6 series, users complained of
screen defects and manufacturing mishaps.
This means that Google repairs shops are probably very busy, and having unprofessional technicians that don't value privacy could be catastrophic.