Google Keep is being rebranded as Keep Notes
7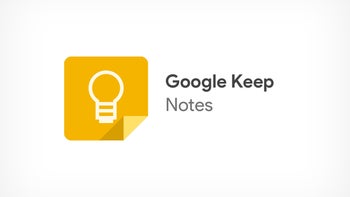 Google has been teasing a Material Design makeover for most of its first-party apps and Keep seems to be next in line to receive it. In recent months, Google's note-taking app has been updated with support for subtasks and gridlines when drawing, among other features, expanding the app's capabilities and turning it into one of the most robust, albeit simple, productivity tools out there. But the latest update for Google Keep introduces a rather unexpected change – a new name.
That's right, Keep is now officially being rebranded as "Keep Notes," which may not seem like a big change, but the "note" part is what people are usually searching for on Google Play and the Apple App store.
The Play Store listing itself has yet to reflect the change, while the desktop version is still available under
keep.google.com.
However, the new name can be seen in the side panel in Gmail, Google Calendar, and Docs. One of the possible reasons for the name change could be Google Tasks. Keep has long been a go-to place for both note-taking and setting reminders, but Google evidently wants to split the two in their own, full-fledged offerings.
Following the recent onslaught of Material Design 2.0 updates for apps like Google Photos, Calculator, and Contacts, it's relatively safe to assume that Google Keep (Notes) is also going to receive a makeover in the coming months.
ALSO READ: