Google Calculator app gets the Material Design treatment
7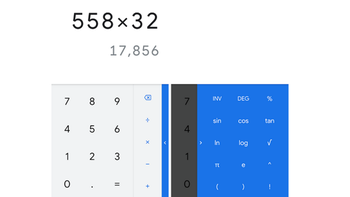 The Google Calculator app has been overdue for a change, so Google decided to have a makeover done and the Calculator app now sports a Material Design-esque light gray numbers pad with white navigation and status bars. The blue slide-out page for more advanced math problems is now a deeper blue, and the re-design makes the calculator appear cleaner. And of course, the font is replaced with Google Sans for letters and numbers (view image at the top of this article).
The updated look appears with version 7.5 of the Google Calculator app, and the sad news is that it is not yet pushed out to all Android users in the Google Play Store. The version of the app you want in order to have the new look is v7.5. And now that the calculator app has a white background that feels like it is burning holes into your eyes with the lights off, several Android users are already calling for a Dark Mode that would replace all of the white with a black background.
Another change made by Google reverses the "0" on the number pad with the decimal point. The zero can now be found in the first column down, under the "1." The decimal spot is now in the second column down, underneath the "2." This change is the same in either landscape and portrait mode, and is done to better align the Google Calculator app with the number placement used on physical calculators.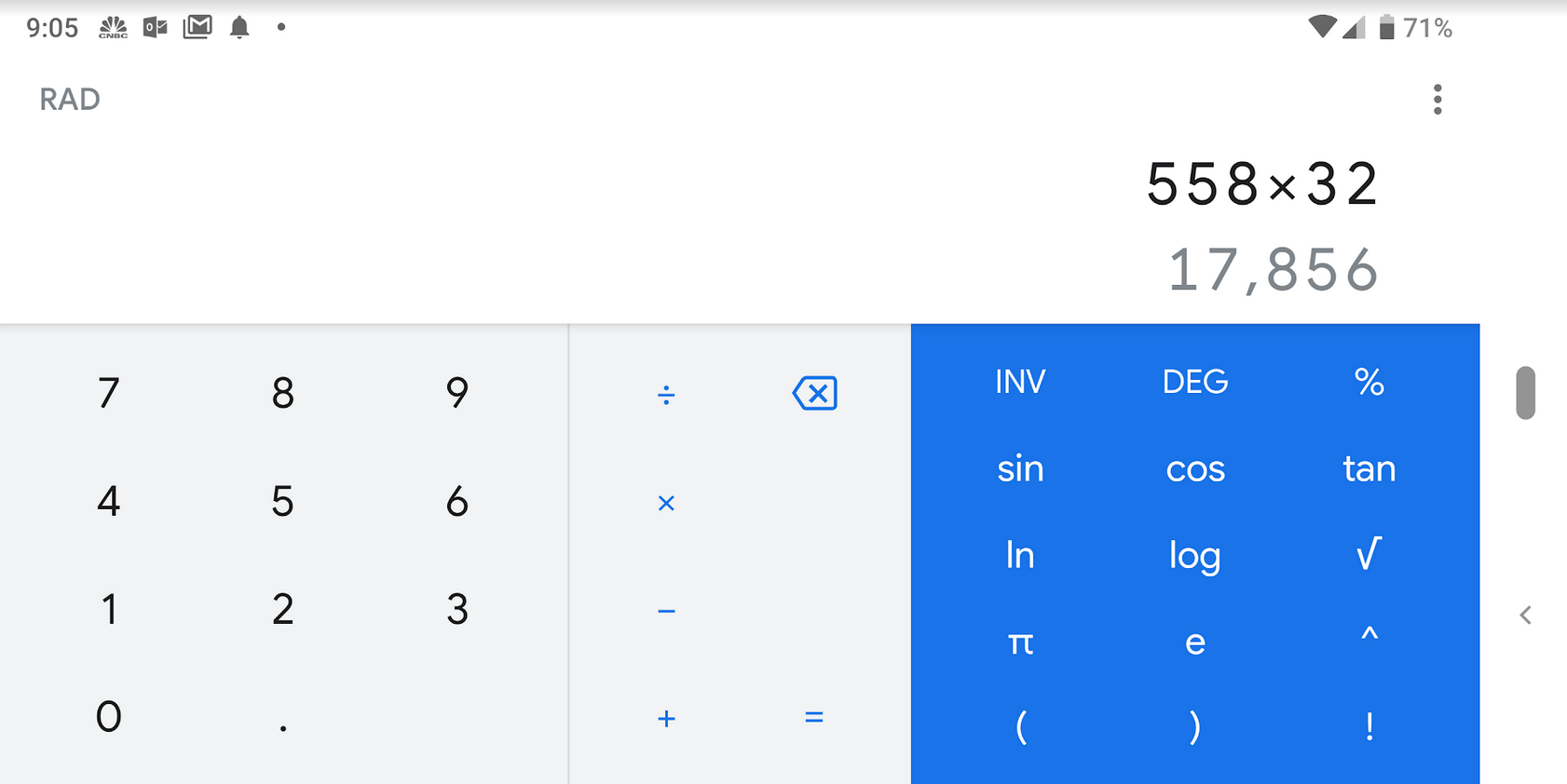 Updated Google Calculator in Landscape orientation
To see if you have the latest version of Google Calculator ready for your phone, open the Google Play Store and click on the hamburger menu on the search bar. Tap on My apps & games and look for
Calculator
. If you see the word Update in a box, click on it to load the latest version on your device.