Google accepts to give clearer info to EU customers on its services to comply with EU regulations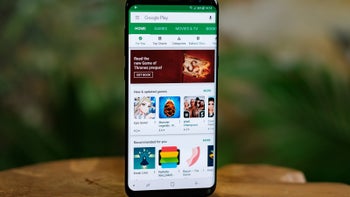 Big tech giants such as Google, Apple, and Amazon, often find themselves scrutinized by lawmakers, especially in Europe. Now, the EU has managed to make Google agree to something the EU has been pushing for: some transparency.
Engadget reports
that Google has agreed to provide clearer information to users on the Google Store, Google Play Store, Google Hotels, and Google Flights in Europe.
Google to give clearer info to users in Europe
The news comes from a
press release
by the EU Commission. Google will have to show whether it is an intermediary or it is selling products directly, it will also have to better inform customers about deliveries, returns, repairs, and more.
These moves are set in place so Mountain View can comply with EU regulations. These regulations have come up after a dialogue with the Consumer Protection Cooperation Network (CPC). The dialogue started all the way back in 2021.
EU commissioner for justice Didier Reynders said that EU customers are entitled to clear, complete information and that Google's commitments to doing the mentioned above changes are a step in the right direction.
Google Flights and Google Hotels will have to indicate to customers whether they're selling directly, or only acting as an intermediary for other companies. But that's not all. These two search services have to also state what was used as a reference price for discounts that they show, and clarify that the reviews on Google Hotels aren't verified.
All in all, these two services will have to comply with the same transparency rules followed by other platforms like Expedia.com (which is an online travel agency).
As we already mentioned above, two more services of Google are affected by the new changes. The Google Store will have to provide clear information on delivery prices, right of withdrawal, and repair or replacement options, and all of that info has to be "pre-contractual", meaning before a contract was made.
Also, Google should make it easier to find info on vendors, such as legal name and address, as well as methods of contact.
Google will have to make it clear to developers on the Google Play Store that they have obligations under the Geo-blocking Regulation to make their apps accessible EU-wide. Basically, apps should be available across Europe. Also, means of payment from any country in the European Union have to be accepted in apps.
This change is, as you might suppose, put in place so all users will get to have the same rights and access the same content from anywhere in the European Union.
For now, the official date of the implementation of these changes has not been announced: neither by the European Commission nor by Google. Actions from regulations like this one, as some of you may know, may take months if not years to be implemented.
However, given the fact these requirements don't seem too complicated to put in place, we might be looking at a smaller time frame for their implementation - but as anything policy, we can't be sure until an official deadline has been set.
The Consumer Protection Cooperation Network, or the CPC will start to monitor the implementation of the commitments taken by Google. The CPC is a network of authorities who are responsible for the enforcement of consumer protection laws put in place by the European Union.
The biggest change that Google will have to tackle is the geo-blocking part. At the moment Google lets you change your country or region in the Play Store once a year. However, in doing so you might lose the content you've actually acquired before, in your previous country of residence. This is marked by the press release as an area where Google is still not fully compliant with the Geo-blocking Regulation.