Google Assistant brings smart speakers and phones closer together with neat new feature
1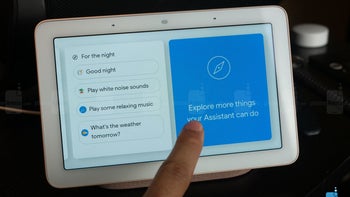 It's no secret that Google wants its eponymous
digital assistant
to control every single smart device in your house and pocket, allowing dedicated speakers, TVs, and mobile phones to work together in more and more ways to make our lives easier. While the search giant seems to unveil
a fresh batch of Google Assistant features
and capabilities
essentially every few weeks or so
, some of these new skills take time to actually become available to the masses.
For instance,
Android Police
has just discovered a neat way for your
Google Home
to communicate and interact with Android handsets has been enabled not long ago, despite its original announcement dating back to November. That's quite a painful wait for a minor but convenient functionality some users may have been eagerly anticipating for the past six months or so.
Basically, you can now ask your Google-made smart speaker or
smart display
to silence your phone without touching any of the two devices or even knowing for sure exactly where your handset is located in your room. That sounds especially helpful if you find yourself in a situation where your hands might be busy (wink, wink), and the last thing you want is your mobile device breaking the mood with its loud ringing.
Activating the "Do Not Disturb" mode on your phone with a voice command directed to your Google Home-series device is
pretty easy and intuitive
, as multiple ways of asking your Google Assistant to perform this action should work just fine. You can simply say "silence my phone" or "set my phone to silent", as well as order your smart speaker's AI to "enable Do Not Disturb/DND on my phone" or "turn on Do Not Disturb/DND on my phone." The reverse of any of those commands is also supported for when you decide quiet time is no longer needed.
One last thing to keep in mind is that your Google account might be connected to more than one phone, in which case you'll be required to specify the model you want your Google Home's Assistant to silence. Or you can choose to "silence all devices" or "set all devices to Do Not Disturb" if you really need to get some rest or sever your ties with the internet for a little while.