Your Google Assistant can now help improve the quality of your sleep in a couple of neat ways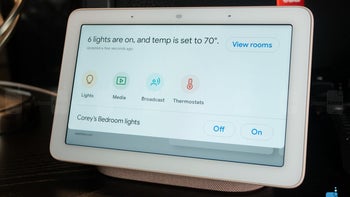 There are a number of big reasons why
Google Assistant is so popular
nowadays, especially on Android phones and Google's own smart speakers, but sometimes it's the small things that make users truly appreciate how convenient an AI can be in day-to-day tasks and mundane scenarios. Small things like a tighter integration between
Google Home devices and Android handsets
, a silky smooth and familiar
celebrity voice
, or a new Gentle Sleep & Wake feature developed in collaboration with Philips.
The latter add-on, unveiled yesterday in a seemingly generic
official Google Blog post
talking about healthy spring habits, is pretty much perfectly described by its name, aiming to help Google Home users go to sleep and wake up in a more pleasant, "gentler" way.
To do that, you'll need some Philips Hue smart lights, which just so happen to be sold in various starter kits by retailers like Best Buy bundled with one or two Google Home Mini units at nice discounts. Said bulbs can now be programmed to gradually turn on or off to "mimic the sunrise or help you prepare for bed." Google claims this 30-minute routine can improve the quality of your sleep, which certainly makes sense.
Perhaps more importantly, having your lights gradually brighten in the morning could help you wake up and get out of bed in a much better mood than switching on at once. Similarly, it sounds like you could definitely enjoy a more peaceful rest if you don't suddenly turn off your lights and struggle to fall asleep for a little while longer.
To automatically synchronize your daily morning alarms with the gradual brightening functionality, all you need to say is "Hey Google, turn on Gentle Wake up." Alternatively, you can summon your voice assistant to ask it to "wake up my lights in the bedroom" at a certain time on any given day (with up to a 24-hour advance notice) and you can also say "Hey Google, sleep the lights in the living room" to initiate the 30-minute dimming sequence immediately or at a future hour.
The feature is already available in the US, UK, Canada, Australia, Singapore, and India in English only, working with all members of the popular Google Home lineup.