Get a glimpse of the One Plus 11 with these official images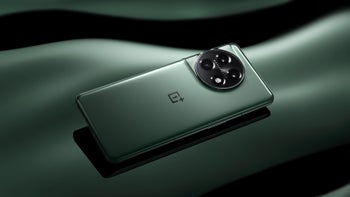 It seems no one can keep a secret in the Android world. Nowadays, almost no launch from a major smartphone manufacturer comes as a surprise, as, odds are, tipsters have found out everything there is to know about the most important handsets well before they are officially released.
The story is shaping up to be no different in 2023. After the
Galaxy S23
family has been leaked (almost) in full over the past couple of weeks, the
OnePlus 11
has followed suit. Everything from the design, through the spec sheet and even the tagline has been tipped.
Now, we have been treated with some official promotional materials of the OnePlus 11, courtesy of the Chinese tech giant itself. The images showcase the upcoming device in all its glory, sporting a flashy new circular camera module.
By the looks of it, the OnePlus 11 will come in two very familiar colors (black and green), which have become staples in the company's smartphone range. You can check out the smartphone in action below.
Naturally, this kills some of the suspense in the weeks before the announcement (which is scheduled for
February 7th 2023
). Nevertheless, this does not make the OnePlus 11 any less exciting of a device.
After all, it will be one of the first major flagships of 2023 boasting a Snapdragon 8 Gen 2 chipset. Additionally, the new camera module design coupled with the fact that OnePlus is hyping the performance of the new shooter, has been drawing the attention of mobile photography enthusiasts.
We hope the OnePlus 11 delivers when it eventually makes its way to us. Nevertheless, we are heading for an interesting beginning of 2023. Some of the major contenders for the title of "best smartphone of 2023" will be launching within the first 2 months of the year. We can hardly wait for 2022 to be over.