The Galaxy S23 Ultra camera sample gold mine keeps on giving: here are more examples
1
We may earn a commission if you make a purchase from the links on this page.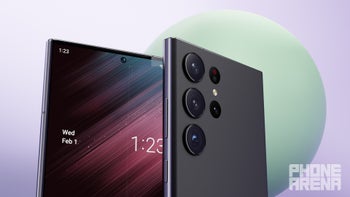 Yesterday we got to see what were claimed to be
Night Mode shots taken by the upcoming
Samsung
Galaxy S23 Ultra
. Those were uploaded on Twitter by user
Edwards Urbina
, who seems to have gotten his hands on an early unit of Samsung's upcoming high-end flagship phone, and has been bombarding us all with hot examples of its camera system since then.
You can already reserve a Galaxy S23 right here:
Mr. Urbina has now shared even more for us to look at, although, keep in mind that all of these images are being shared on Twitter, which heavily compresses them and therefore degrades their quality. So, suffice to say that you shouldn't take these samples at face value, as they are likely much better when viewed on the phone itself.
With all that out of the way, though, here are the (alleged) photo samples in question:
As you can see, we have quite a variety here. We have an example of one regular photo with the main camera that's been taken during the day, a couple of examples showcasing the 10X telephoto camera (which comes with the same sensor as before) and the 30X digital zoom, two shots in an urban environment with some amount of light, and finally, we have a shot of the moon.
All of these examples look just about what we would expect them to, apart from the 30X digital zoom. Of course, given that we are talking about digital and not optical zoom it is fully expected for the images to be soft. That being said, the quality is somewhat underwhelming given Samsung's promotional material for its Galaxy Unpacked event on February 1, where
it boasts features like Space Zoom
.
Still, there is also the possibility that the quality of 30X and 100X digital zoom on the S23 Ultra will get better with time, as Samsung will likely release software updates to further tune and perfect it.