Facebook vs Twitter: cross-posted content disappears, Twitter gets the "talk to the hand" treatment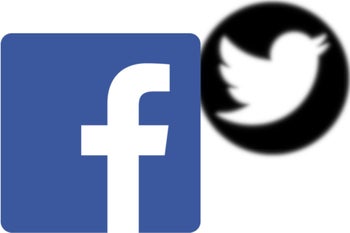 Facebook was in quite the trouble earlier this year with the
Cambridge Analytica
scandal, which essentially blamed the social media for sharing a bit too much of its users' data to 3rd party content creators. In order to rectify the situation, Facebook tightened up its API with one of the security measures being the removal of the ability of 3rd party apps to post automatically on a user's wall.
This immediately affected Twitter's cross-posting platform. Up until that point, users were able to have a Twitter for Facebook app set up to instantly re-post their most recent tweet to their Facebook wall or page status. Since the API was tightened up, that feature was gone.
Reportedly, Twitter asked Facebook to partner up and figure out a workaround, which would allow users to cross-post between the two apps freely, but the latter said "nuh-uh, no deal". So, at the start of this month, the Twitter people decided it's useless to keep that Twitter for Facebook app around and just deleted it.
What happened — and it seems no one predicted that — was that once Twitter deleted its app, all of the tweets, retweets, and conversation threads that were cross-posted to Facebook over the years up and disappeared. This immediately caused pages which mainly consist of cross-posted tweets to look barren and empty.
Reportedly, the people at Facebook were shocked that Twitter didn't notify them prior to the app deletion and were even more surprised that the latter company didn't report the fact that the cross-posts were all gone immediately. It took some user outrage for this to reach the proper ears.
Good news is the deleted posts have since been recovered. The bad news is that cross-posting between the two platforms will seemingly never happen again. You'll need to do that manually.
We've learned that Tweets and Retweets will no longer automatically post to connected Facebook accounts due to a recent Facebook update.

Don't worry, you have other ways to share a Tweethttps://t.co/fiwInkuyz7

— Twitter Support (@TwitterSupport) August 1, 2018
sources:
Axios
;
Tech Crunch