Andy Rubin's email to Essential employees leaks; company is not shutting down but could be sold
43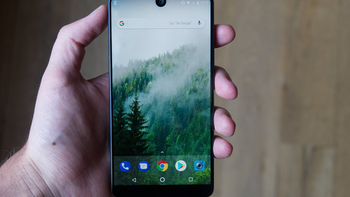 Yesterday, we told you that Andy Rubin's Essential Products had reportedly cancelled development of the next Essential phone while the company is said to be up for sale. A tweet from Rubin posted yesterday stated that the company is still working on home and mobile products. A smart speaker is said to be in the works. The situation is fluid, and today an email sent by the "father of Android" to Essential employees leaked.
In the email, Rubin says that "We are not shutting down the company." He did say that Essential will be working with banks to shore up the firm's financing, but added that the company could be sold as part of a financing deal. Rubin did point out that all of the leaks sending rumors and speculation out to the public could make it harder for the company to make a decent deal with the banks. He said in the email that "I'm going to focus on winning and not whining."
The company's first and only product to date is the
Essential Phone
(PH-1, which spells PH-ONE or phone), an Android handset carrying a 5.7-inch LCD screen with thin bezels and a dual camera setup in back. The phone was actually the first handset to be released with a notch, beating out the
Apple iPhone X
by three and a half months. Originally priced at $699, the handset has been the subject of several price cuts. Last month,
Amazon had the phone on sale for $399.99
. The company is believed to have sold 150,000 units to date.