enV Touch to voyage to Verizon on June 5th?
7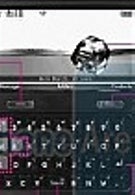 A tipster has passed along a word EngadgetMobile that the LG enV Touch will be launched by Verizon on June 5th. The device is expected to cost $219.99 with a $70 mail in rebate and a two year contract. The enV Touch VX11000 could be considered the sequel to the highly successful LG Voyager and probably would have been named the Voyager 2 except that the company that owns the trademark to the name, Plantronics, has not been able to reach an agreement with the carrier. The LG enV Touch is expected to be out just days after Verizon launches the enV3 messaging phone on May 29th, a
story
we passed on to you just the other day.
Both the Voyager and the enV Touch share the same side-opening clamshell form factor. The latter has an external 3-inch touchscreen display and an internal 3-inch screen that is controlled by a D-pad while the former has twin 2.8 inch screens. The new device is lacking the VCAST TV that the Voyager offers, but does have an improved 3.2MP camera.
The Voyager was quite a device at the time of its launch as it was the first feature phone to offer HTML browsing. With VCAST TV, the touchscreen and a full QWERTY keyboard, the handset helped coin the phrase "iPhone killer" and while the model never came close to slaying Apple's touchscreen unit, it was a huge seller for Big Red.
LG enV Touch Preliminary Specifications
source:
EngadgetMobile