Huawei in big trouble; company must come clean and explain its MWC actions
35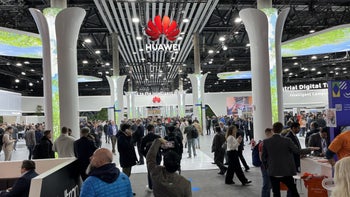 Many of you might wonder why the U.S. makes life difficult for Huawei. Some believe it has to do with Huawei's success up to 2019 which brought the manufacturer thisclose to topping Samsung and
Apple
to become the world's largest smartphone manufacturer. But Huawei has been considered a national security threat in the U.S. due to its close ties with the Communist Chinese government.
For years there have been concerns that Huawei's networking gear and devices contain backdoors that spy on companies and consumers and send data back to Beijing. Huawei has always denied this, but Chinese companies are forced to spy on behalf of the state when asked to do so. Additionally, in 2017 Huawei was ordered to pay T-Mobile $4.8 million in a civil case that came about when
Huawei
employees visiting the carrier in 2014
stole pieces of a robot called Tappy that was used to test smartphones
.
Did Huawei track the movements of MWC visitors using its security badges?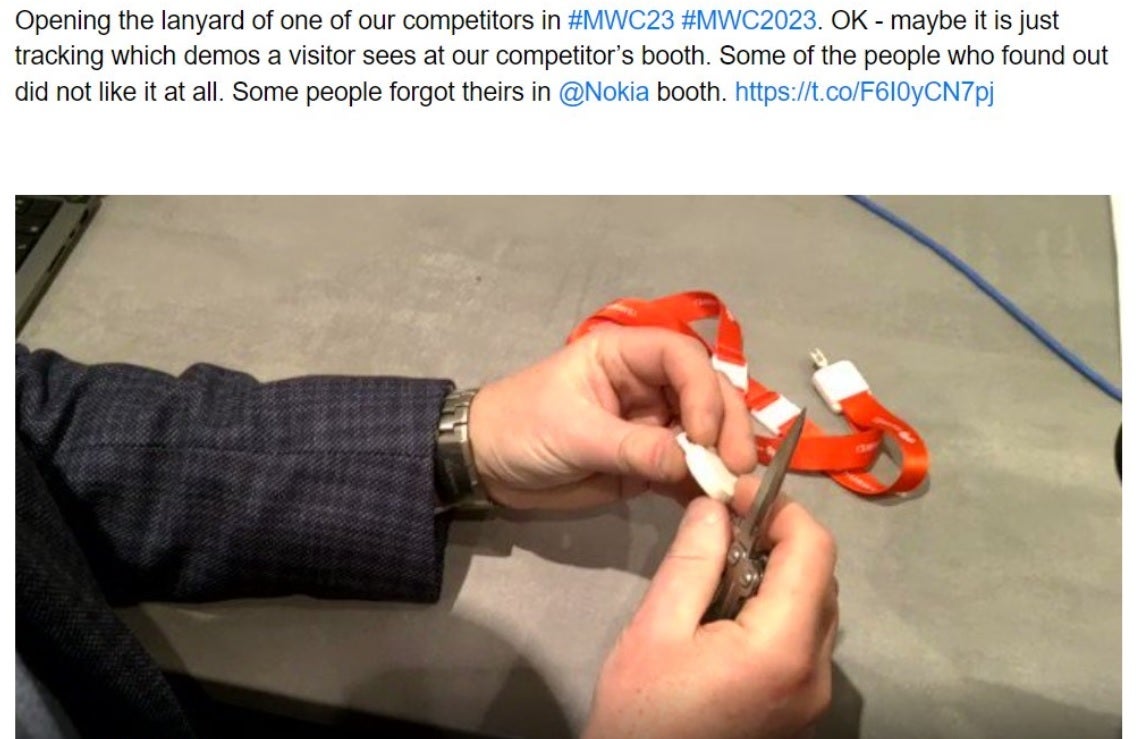 Tweet from a private investor showing a Huawei badge getting cut up
Per
LightReading
, some MWC visitors who obtained Huawei security badges to access the Huawei booth failed to return them when leaving the exhibit. Some curious visitors opened up the small plastic container that was part of the badge and found what looked suspiciously like a tracking device designed to follow one's movements. LightReading cited Nokia's new Senior Vice President of Europe Rolf Werner who took his badge apart and displayed the circuits that he said could be used as trackers.
One possibility mentioned is that Huawei was using low-powered Beacon technology at its booth which can track people over a distance of 70 meters (roughly 229.5 feet). Huawei does mention on the back of the badge the use of radio frequency (RFID) and Bluetooth technology. It says, "We use RFID and Bluetooth technology to collect the swipe time of this Huawei Card at the entrance of Huawei exhibition area, real-time location information, and the residence time information of [these] Huawei Card holders within Huawei exhibition area..."
The disclaimer adds, "...such information will be collected and processed only for the purpose of analyzing the overall interests of our invitees in our products to enhance our service quality. We will protect such information according to our Privacy Policy." A Huawei spokesperson said, "The Huawei pass is used only in the booth and returned when visitors get out. There is no need to track location."
The bottom line is that many MWC attendees who visited Huawei's booth are not happy with several surprised that a company regularly accused of planting backdoors in its products would do something that would seem to confirm those rumors. On Twitter, a private investor using the handle "ruuki" showed the image of a plastic container, like the one on the Huawei badge,
being dismantled at the Nokia booth
.
This is why Huawei haters feel that the company should continue to be punished by the U.S.

In his tweet, ruuki wrote, "Opening the lanyard of one of our competitors in #MWC23 #MWC2023. OK – maybe it is just tracking which demos a visitor sees at our competitor's booth. Some of the people who found out did not like it at all. Some people forgot theirs in @Nokia booth."
The GSM Association (GSMA) which puts together the MWC shows commented, "Of course, you will be aware that some vendors do require booth visitors to remove competitor lanyards and branding for obvious reasons but the suggestion of tracking devices is a serious allegation. We are investigating that but don't have details to share at this moment."
While this writer still thinks that Huawei makes great smartphones and should have the right to compete worldwide, the optics here look bad and allow those Huawei haters to explain that things like this are why Huawei should continue to be punished by the U.S. On the other hand, visitors to Huawei's booth were supposed to turn in their badges when leaving the exhibit so why would Huawei hide a tracker in its badges? The company still needs to give a longer and more detailed answer.