Save $100 on the unlocked LG G8 ThinQ on Amazon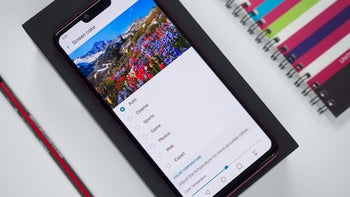 LG's 2019 flagship, the G8 ThinQ, had its price permanently dropped to $500, at least on Amazon. A top-tier phone at that price is always a great deal, but if you can find it even cheaper, it makes it even better.
Amazon has decided that paying $500 for an
LG G8 ThinQ
is still too much, so it's now offering $100 discounts to whoever purchases the phone. The phones come unlocked and work on all major carriers in the US regardless of whether they're using GSM or CDMA networks. Basically, the phone will work on AT&T, T-Mobile, Sprint, and Verizon.
The only catch is that this is Amazon's version of LG G8 ThinQ, so it comes with a selection of Amazon apps pre-installed, including Amazon Shopping, Amazon Music, Audible, and Amazon Alexa.
Apart from that, there's absolutely no downside to owning an unlocked LG G8 ThinQ. The phone can be updated to Android 10 and is likely to receive one more major update early next year. We advise everyone to check out our
LG G8 ThinQ review
for more details about the flagship.