Blizzard announces Warcraft Arclight Rumble mobile game
1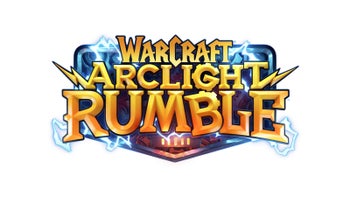 True to its promise
, Blizzard revealed this week its first Warcraft mobile game and the company's second major foray into the industry. Dubbed Warcraft Arclight Rumble, the game doesn't have a release date, although Blizzard confirmed it will be coming to Android and iOS devices in select regions later this year.
Warcraft Arclight Rumble is an action-packed strategy game specifically built for mobile and set in the Blizzard's iconic
Warcraft universe
. It will launch with more than 60 characters from across the Warcraft universe, which players will be able to collect to help them tackle the massive single-player campaign or play cooperative missions with friends.
The epic single-player campaign will feature over 70 missions and promises to test players' ability to create small armies to effectively overcome unique challenges. Building the prefect army from the characters collected seems to be the focus of the game. Of course, some miniatures will be better than others, but Warcraft fans will be happy to know that the game includes famous figures such as the Warsong chieftain Grommash Hellscream and Archmage Jaina Proudmoore.
Apart from the over 70 missions that are part of the single-player campaign, players can also tackle Dungeons, which present distinct, sequential challenges. Additionally, the game will allow players to take on demanding cooperative activities (such as Raids) and battle opponents in PvP matches.
Guilds will be a thing too, so if you want to play Warcraft Arclight Rumble with friends and chat to plan your adventures, you'll be able to join one too. Blizzard also stated that players "
will continually earn in-game currency to add to and level-up their collections by simply playing the game or through purchases from the in-game shop
."
Pre-registration is now open
for Warcraft Arclight Rumble on Android, and Blizzard announced that select players in certain regions will be able to join the beta test for the game very soon.