Big phone or small phone: 8 reasons to convince you in the superiority of large phones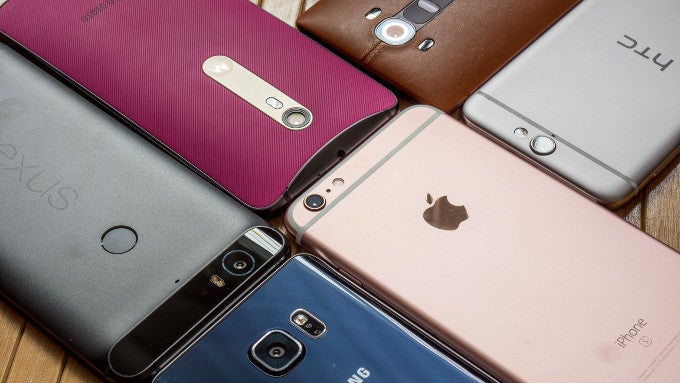 These days, most good phones come in two sizes: small and big, and rarely you'd find something in between.
This applies especially strongly for the world's most popular phones:
Apple has the small, 4.7" iPhone 6s and the large 5.5" iPhone 6s Plus,
Samsung has got the 5.1" Galaxy S6 and 5.7" Galaxy Note 5,
Google has the 5.2" Nexus 5X and the 5.7" Nexus 6P,
Microsoft has the 5.2" Lumia 950 and the bigger, appropriately named 5.7" Lumia 950 XL,
Motorola / Lenovo has the 5.2" Moto X and the 5.7" Moto X Pure,
Huawei has the 5.2" P8 and the 6" Mate 8,
and the list just goes on and on.
No on size fits all, but large usually comes with lots of extras
Clearly, there is a trend here and it is that no one phone size can fit everyone. Some people prefer bigger phones, while others appreciate the pocket comfort and portability of a smaller device.
While the portability aspects are fairly straightforward, there are some key advantages to getting a larger phone these days that go beyond just pure size. And sometimes, size brings benefits that you might not be able to immediately predict. After switching between large and smaller phones regularly for the past few months, here are the 8 main reasons that large phones have to convince you in their superiority.
#1: Battery life
Battery life is the most common complaint in the smartphone era: the most common complaint is that it's never enough. No surprise here: heavier use might result in your phone dying before the end of your work day.
FEATURED VIDEO
This is much less likely to happen in a big phone: its large footprint might not be all that great in terms of pocket comfort, but it allows manufacturers to bundle in batteries that are much larger than what can fit in your regular 5 incher. While battery size alone is not a guarantee for great real-world battery life (OS optimizations, display power draw, SoC efficiency and others matter a lot), it is one of the principal factors.
Our own tests testify to this: the iPhone 6s Plus has longer battery life than the 6s, the Galaxy Note 5 will get you through the day without breaking a sweat, while the Galaxy S6 will have a tougher time achieving the same, and the Nexus 6P will also get longer battery life than the 5X.
#2: It's easier to get things done
All sorts of things. If you are doing something important on your phone, you will be doing it faster and better on a large phone. What are some examples? Whether you need to:
fill in or edit Excel sheets
mix music in djay
unleash your creativity in Garage Band
sketch on your phone
take pictures
edit pictures
edit short videos
etc
It will all be done faster and better on a larger phone.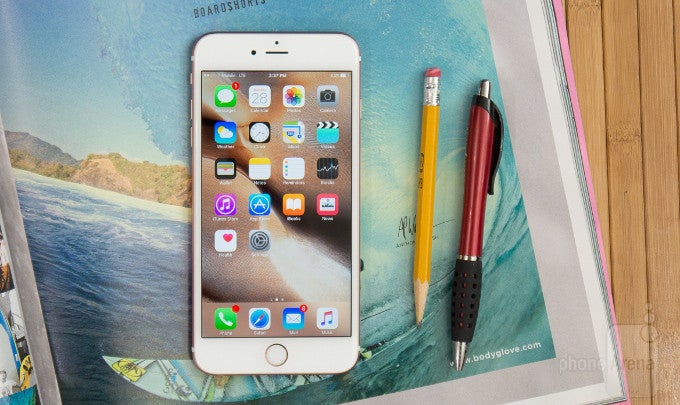 #3: Typing is much faster
Just think about it: how many phone calls have you made in recent days? And how many texts/IMs/Facebook messages/Whatsapp/Viber/you-name-it pings have you sent? If you're like most people these days, you keep in touch with your friends mostly by texting.
That's why having a fast, accurate and pleasant to use keyboard on that phone screen is super important. As we switch between devices large and small very commonly, we find a surprisingly huge difference in typing speed and accuracy that screen size alone is responsible for: we type much faster on the iPhone 6s Plus than we do on the iPhone 6s, and the same goes for the Note 5 vs the S6, and Nexus 6P versus the 5X.
However, it is also important to note that not all keyboards are created the same. Some phones just have poor screen reception and even a big screen won't help to make things much better. But if we put both a large and a small phone on equal software and hardware footing, size alone makes a big difference.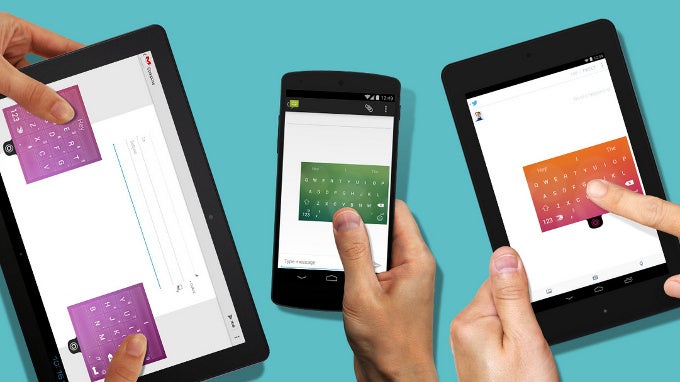 #4: Better hardware
*be it a slightly faster processor, better heat dissipation for the CPU or optical image stabilization
Just look at the best small phones of the past couple of years and compare them with the correspondent large phones: you will inevitably conclude that larger phones come with better hardware.
It's hard to point the specific reasons for each one of those decisions, but the general principle is that a larger frame allows for more powerful silicon that runs at higher clock speeds, cools more efficiently, plus it allows features that require more space like optical image stabilization in cameras to fit in.
And in many cases, manufacturers themselves position the larger phone as a more premium device: for instance, the Nexus 6P is the more premium offering when compared against the 5X, and the first comes with Snapdragon 810, while Nexus 5X has the slower Snapdragon 808. The iPhone 6s is a great phone that has identical processor to the 6s Plus, but lacks the optical stabilization of the 6s Plus.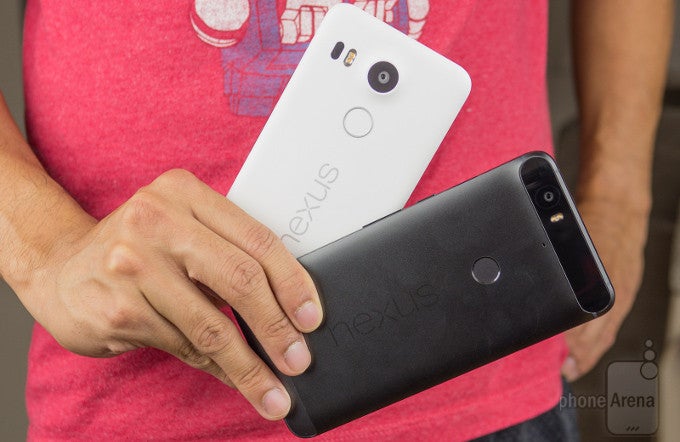 #5: Infinitely better for gamers
The large screen is also great for gamers. Try just about every game on a smaller screen, and then play it on a larger display, and you will find yourself scoring higher and playing better on the bigger of the two. There is more space for your thumbs to operate it without cluttering the display as well.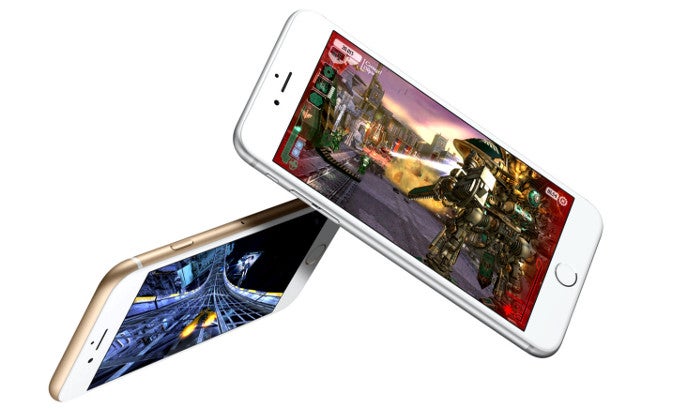 #6: Better sound quality through the speaker
Sound quality on a smartphone is in many ways limited because of the small audio chambers, and even small increases in the size of the audio chamber can contribute to big perceived differences in sound quality. It's no coincidence that phones with larger speaker chambers like the HTC One series are able to pump out more impressive, richer sound that even has some depth to it (the part of the sound spectrum most commonly missing on your average smartphone). Of course, it takes more than just space to make a great sounding speaker, but this is one important requirement that larger phones are positioned favorably to adhere to.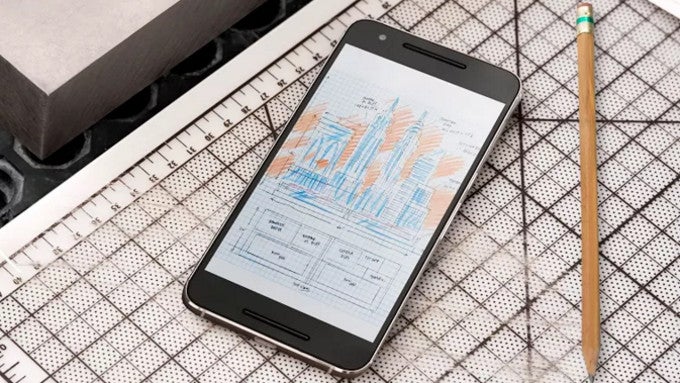 #7: Higher resolution screens
Except for a few jolly exceptions (hello, Samsung Galaxy S6!), your regular 5 incher comes with a lower resolution and lower
pixel
density than its larger counter-part. While 1080 x 1920-pixel Full HD resolutions are still the norm (the iPhone 6s has an even lower resolution) in the 5" phone class, larger phones now commonly feature Quad HD displays (that's 1440 x 2560 pixels) for sharper, crispier visuals.
How much does this matter? Well, the answer is: depends. It's not a huge difference by any means, but if you stare at your screen for longer periods of time from up close, you might notice it. Also, it is especially noticeable when reading books (again, especially with smaller fonts).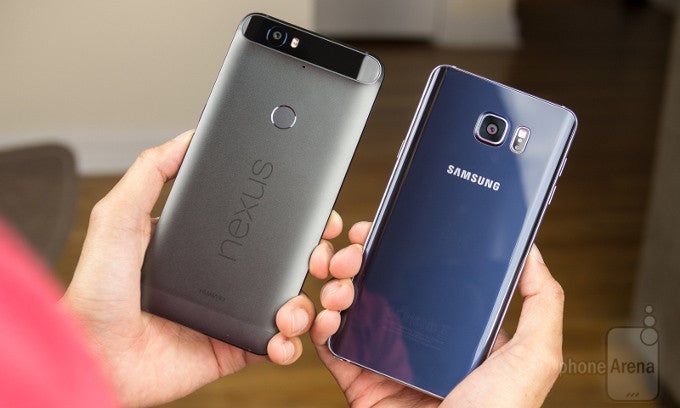 #8: Awesome exclusive UI and productivity features
Not just hardware, but some software features are sometimes reserved only for larger phones, where they make more sense. The most obvious example for one such feature is landscape mode on the iPhone 6s Plus for example. It allows you to rotate your phone horizontally and have the home screen icons spin in this orientation as well. The 4.7" iPhone 6s is not capable of pulling such tricks, and that's one convenience that you will miss.