Best smartwatches for kids in 2022
We may earn a commission if you make a purchase from the links on this page.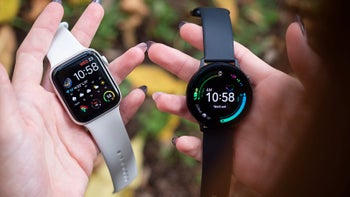 You are probably wondering whether to buy your kid a phone or a smartwatch. And yeah, phones are great and all, but they are easy to lose. On the other hand, smartwatches and fitness trackers stay attached to your wrist, making them harder to misplace. Also, wearables are smaller than smartphones, which makes them easier to carry around. And the best thing is that you can buy a cellular smartwatch, which would act just like a phone, connecting you with your child.
So, when it comes to children, it looks like the scales are tipped in favor of smartwatches. Of course, you can always go for a simple activity tracker instead, especially if your kid already has a phone. In this article, we will suggest you a few smartwatches and fitness trackers designed with children in mind, and also a couple of smartwatches that we think are perfect for teenagers.
These are the best smartwatches and fitness trackers for kids
TickTalk 4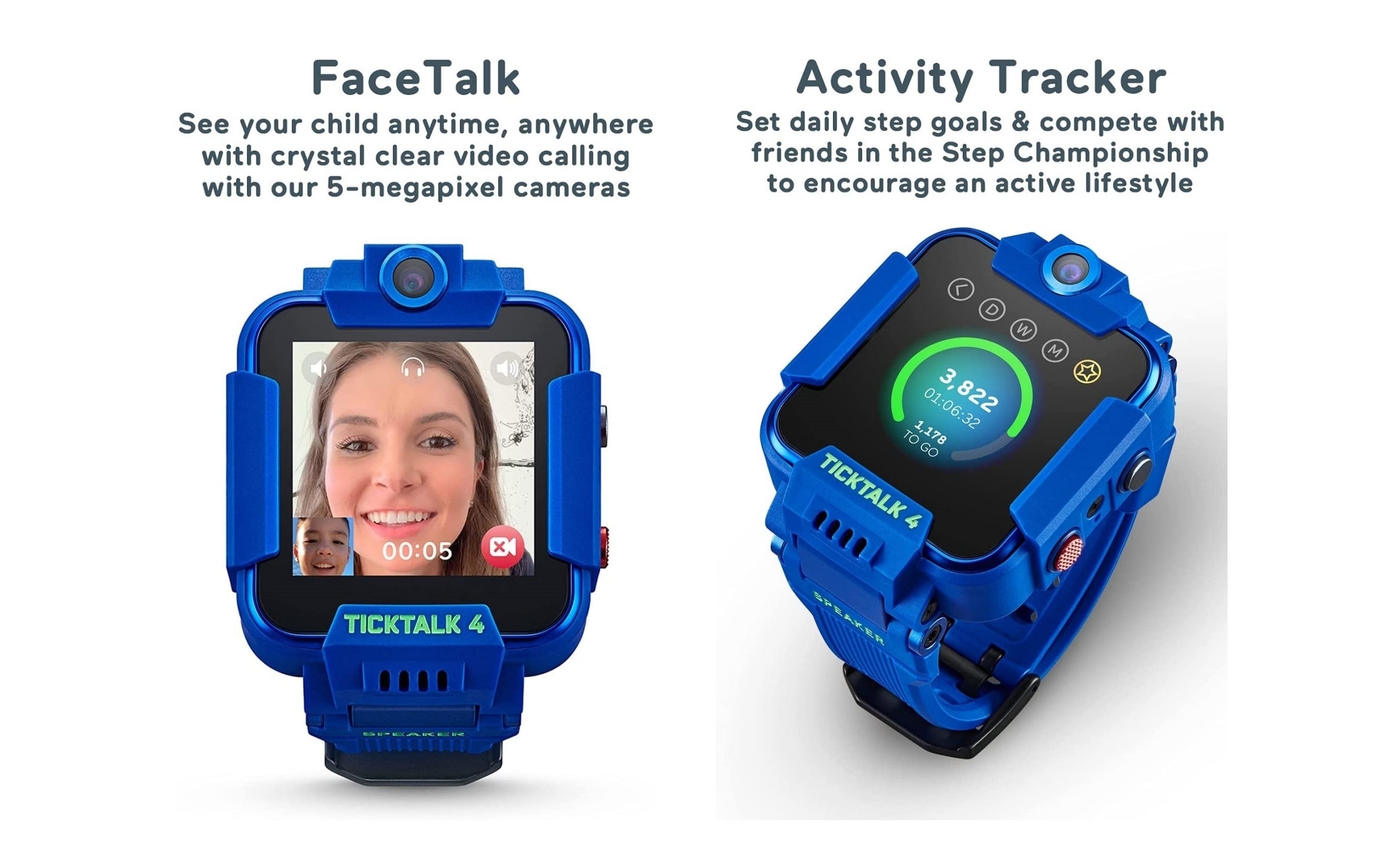 A smartwatch specifically designed for kids between the ages of 5 and 12 is the TickTalk 4. It has cellular connectivity, with versions for AT&T and T-Mobile networks. It also comes with two 5MP cameras, a drop-proof casing, and an IP67 water resistance rating. With this watch, your kid will be able to make video calls, send talk-to-text messages, and make SOS emergency calls. The smartwatch also offers GPS tracking, so you will know where your kid is at any given time.
Oh, and yeah, you can control the watch via an app directly from your phone. From the application, you can approve phone numbers, block unknown callers, and set reminders. The TickTalk 4 can also stream unlimited music — from iHeartRadio. The wearable comes in three color options: Black, Pink, and Blue.
Verizon GizmoWatch 2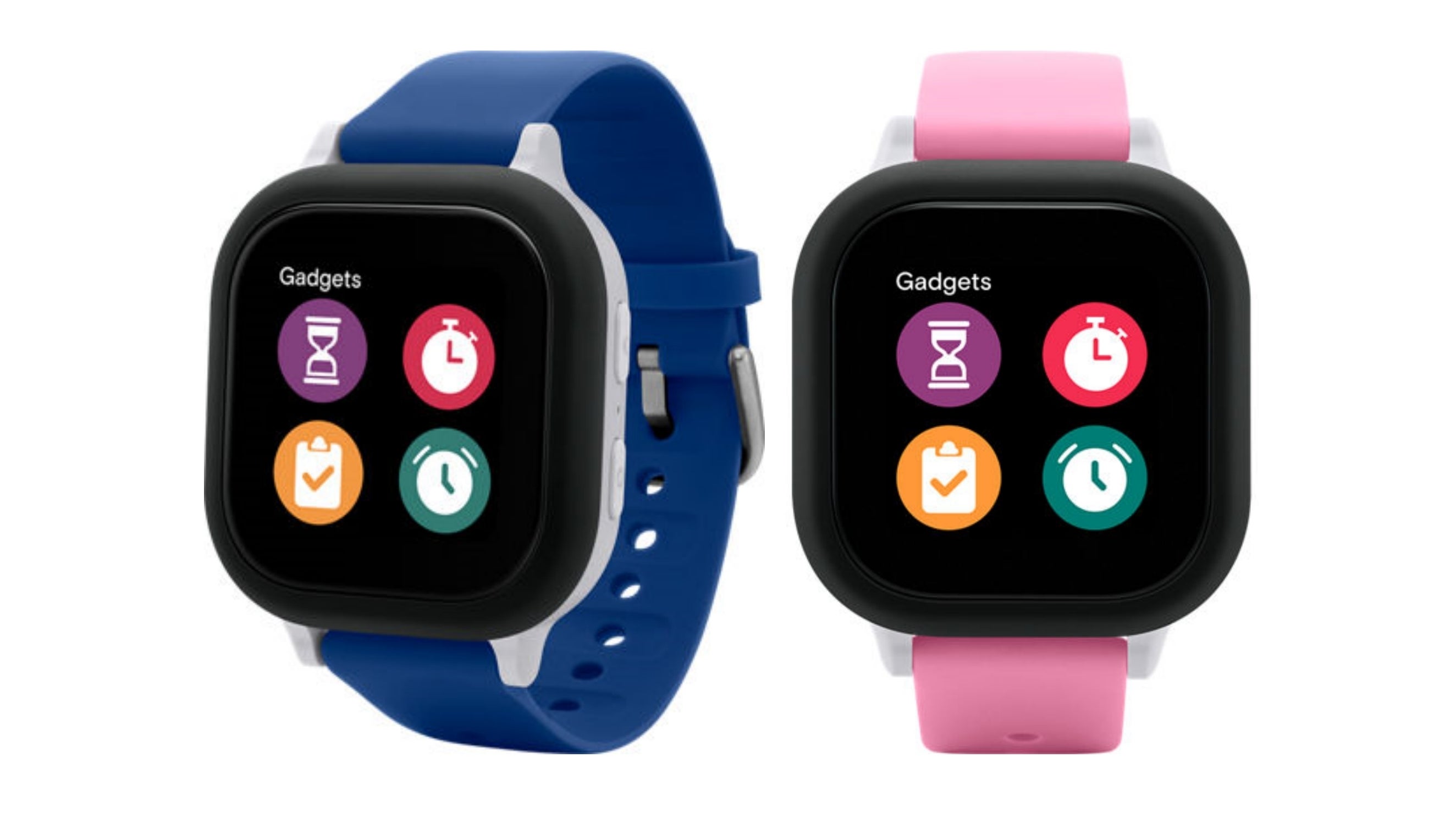 GizmoWatch 2 from Verizon is an affordable smartwatch for kids. It has a GPS locator and useful features designed to give parents more control. Among other things, they can set up to 10 trusted contacts to whom their kid can call, text, or send voice messages, and via the GizmoHub, they can track and set reminders and alarms.
The GizmoWatch 2 is IPX7 water-resistant, it is made to be durable and easy to use. This watch has 4GB of storage and comes in: Blue, Pink, Moondust, Aquafresh, and Bright Cora colors.
Best smartwatches for teenagers
Apple Watch SE
With a nice display, a long battery life, and plenty of features, the Apple Watch SE has everything a teen could wish for. It also comes in a bunch of color options and two-size versions that can fit on any wrist. We recommend the SE model over the
Watch Series 6
, as the latter offers almost the same functionality, but at an additional cost.
Apple's Watch SE supports LTE in its Cellular version. The only con of the Watch SE is that it doesn't work with Android phones, but if your teenager uses an iPhone this watch is the way to go.
Samsung Galaxy Watch Active 2
Teens will love the LTE-enabled
Galaxy Watch Active 2
. This watch is designed with an active lifestyle in mind, it can be used with an e-sim and can connect to any Android phone. Of course, it works best with Samsung devices, so if you or your grown-up kid has one of those, this watch is a great option.
The watch also has a vibrant display, a nice feel to the touch, and two size options that make it suitable for every teenager. You can also often find it at a great discount, as it isn't the newest device out there.
Also check out:
Best Android smartwatches
Best fitness trackers for kids
Fitbit Ace 3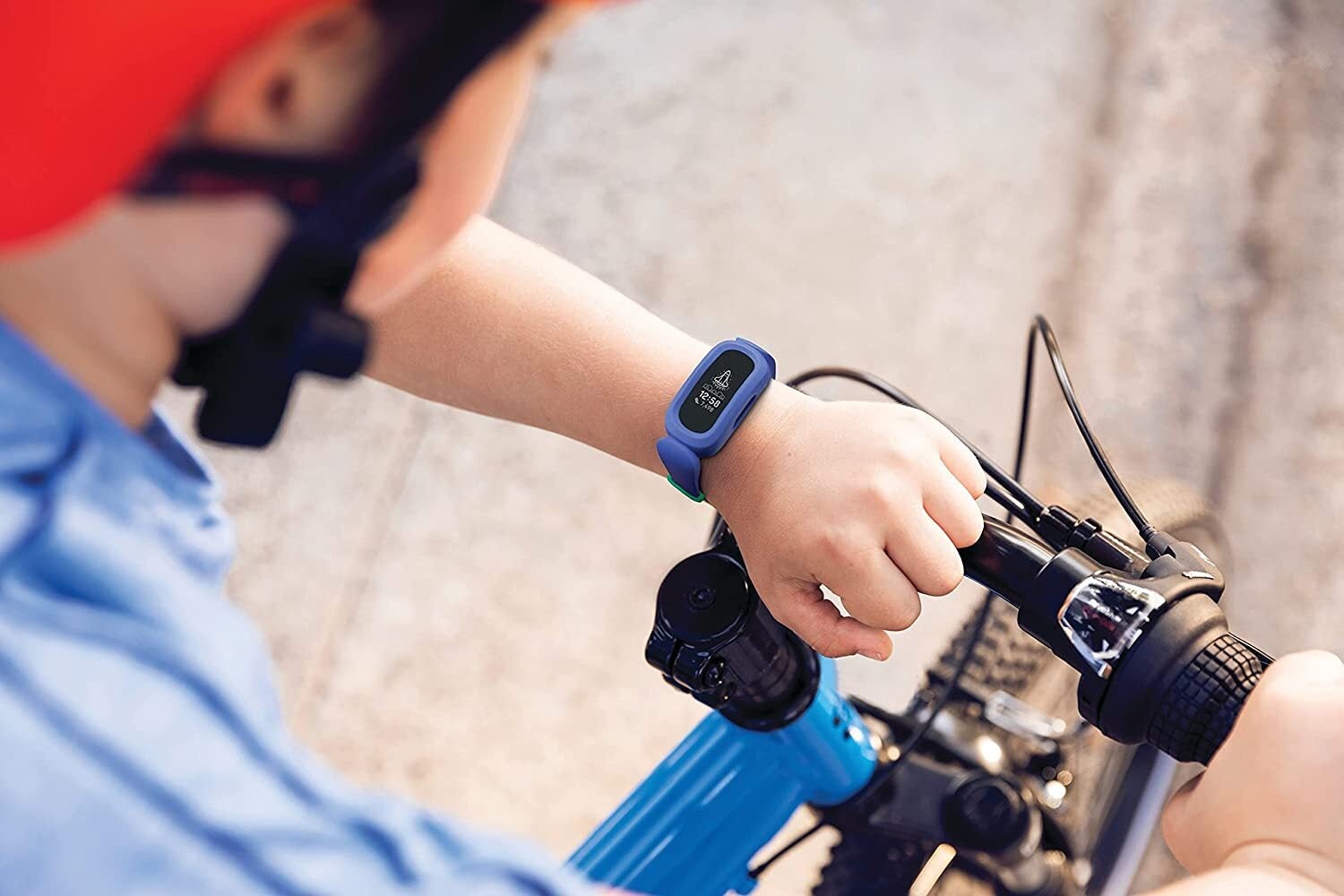 The Fitbit Ace 3 is designed for kids from ages 6 and up and can be your kid's faithful companion. It keeps track of your child's activities and encourages them to be more active with fun on-screen celebrations when they reach their goals. Your kid can even use the fitness band to challenge you to be more active.

What makes the Fitbit Ace 3 kids-friendly is its sturdy build, water resistance of up to 50m, and a long battery life of up to 8 days without charging. The Fitbit Ace 3 also tracks your kid's sleeping habits. This fitness tracker is offered in three colors: Black/Sport Red, Blue/Astro Green, and Yellow.
Garmin Vivofit Jr.3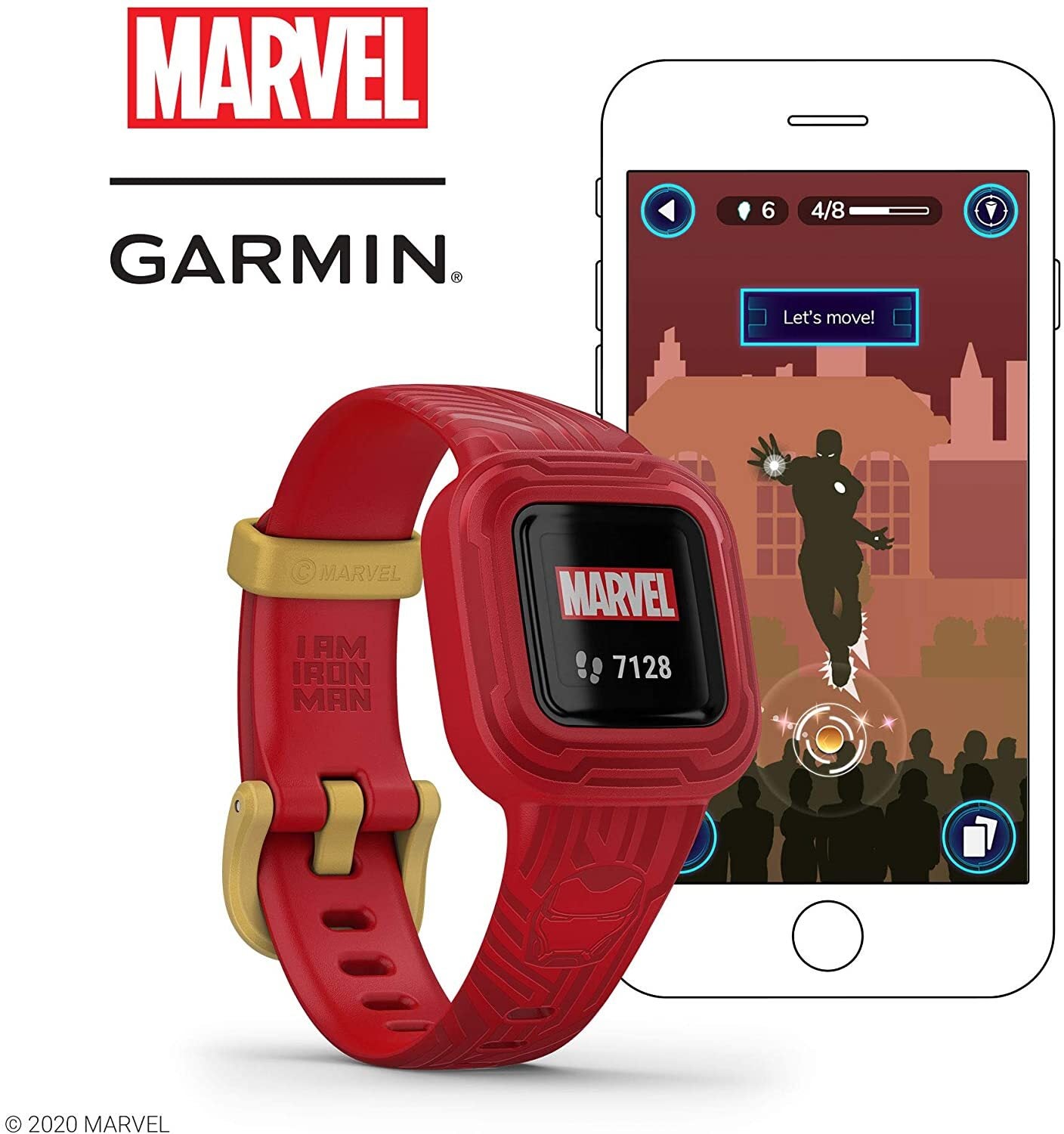 Garmin's Vivofit Jr.3 activity tracker offers many of the same features as the Fitbit Ace 3. It's water-resistant, which makes it swim-friendly. It is built to be durable and offers a square display. The interface has fun features that encourage kids to stay active, in reward of which the tracker rewards them by unlocking games and adventures. If you have more than one kid this tracker is a good choice for both, as the Vivofit Jr.3 can sync with other Vivofit Jr.3 and Jr.2 trackers, which allows the kids to enter step competitions.
Parents can control the Garmin Vivofit Jr.3 by downloading an app on their phones. They can assign chores, schedule alarms, and set alerts. An important feature of the Vivofit Jr.3 activity tracker is the emergency info widget, which is easily accessible and displays all the important information about your kid.
A smartwatch or activity tracker for your kid? Why not?
If your kid is constantly losing or breaking their phone, there are plenty of good smartwatch options to serve as alternatives. The smartwatch stays attached to your child's hand, so the chances of losing the device are minimal — well, unless they don't decide to remove it for some reason.
Another advantage smartwatches have is that they encourage you to live a more active lifestyle. A smartwatch or fitness tracker will help your teen track their health and give them the information they need to remove bad habits — like playing video games all night. Oh, and smartwatches and fitness trackers come with the so-called fitness rings, which must be closed every day. That is also something that can motivate your child to be more active.