Best Amazon Fire Black Friday deals 2022: our expectations
We may earn a commission if you make a purchase from the links on this page.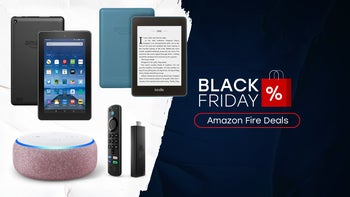 You might have missed all the amazing deals we got during Amazon's special shopping event during July, but the good news is that offers just as good are expected to pop up during Black Friday 2022 this November!
When it comes to tablets, one area where Amazon excels compared to its competitors is definitely kids' tablets. That being said, all of Amazon's Fire tablets can be quite good for regular everyday use! That is why we have compiled a list of our expectations for the best deals Amazon Fire devices will get once Black Friday 2022 arrives.
We have taken into account last year's price cuts when making our predictions, as well as the device model and the year it came out.
Best Amazon Fire tablet deals now
Last year Amazon's Fire tablet lineup saw some amazing price reduction during the Black Friday shopping event. The Fire HD 8 and Fire HD 7, for example, received 50% and 30% discounts respectively. The big brother to these two, the Fire HD 10, also got some love in the form of $50 off of its original retail price.
Amazon also sells awesome tablets for kids, all of which saw discounts of 40% to 50%, making them an even more appealing purchase than they usually are. Amazon offers a tablet for all kinds of age groups, ranging from 3-7 years old, as well as an option intended for ages from 6 and above. All of Amazon's kids-centered tablets come in 3 classic colors: Blue, Pink, and Purple.
Right now, we are nearing the 2022 Amazon Prime Day, which was just announced to be on July 12 and 13, and there are already some great discounts on many of Amazon's products. Some of them are even going for 50% less than their original price.
Come Black Friday 2022, we expect to see even more awesome offers, so if you are looking to get one for a Fire tablet for a good price, make sure to come back here as we will be updating regularly with relevant deals and information.
Other Amazon Devices
Amazon has much more to offer than just tablets, though. Smart speakers and displays, fitness trackers, TV streaming devices, e readers, and many more. Last year, many of these devices received hefty price cuts somewhere in the neighborhood of 40% to 50%, just like with the Fire tablets mentioned above.
Chances are that we will see the same great offers on these popular Amazon products during Black Friday 2022, so if you want to save some money on that new Echo smart speaker or Kindle e-reader, then it would be worth the wait. Make sure to come back here once the big day gets closer, as usually discounts start popping up even a few days prior.
Just like the company's tablets, you can get good deals on these products even now!
Which Amazon Fire tablet should I choose?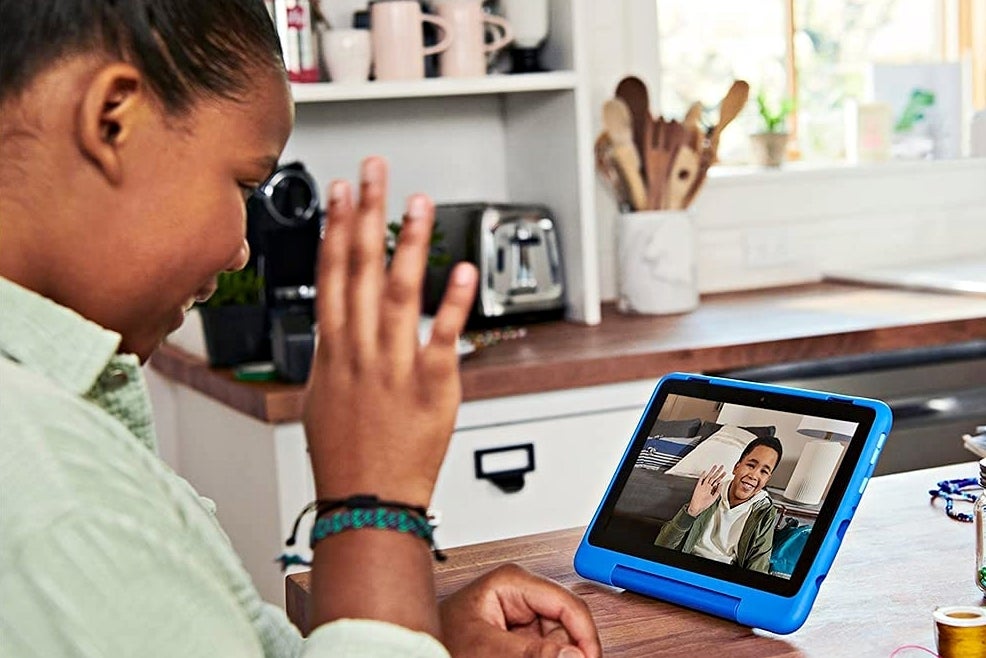 Amazon's Fire tablets are specifically designed as entry-level products that would be a great bang for your buck, providing good performance and features for the money you pay. In other words, don't expect impressive specs, premium quality hardware and design, or anything of the sort. If you are not looking for a flagship-level tablet, however, and want something simple that will get simple tasks done, then the Fire tablets from Amazon could be a great fit for you.
All Amazon tablets come out of the box with the company's own custom version of Android, which does not include the Google Play store. "But where would I get my apps then?," you might ask. Well, Amazon has replaced Google's app store with the Amazon Store. All Fire tablets also come with the Amazon Kindle library natively installed on them, which makes them great for reading.
Now, when it comes to which one you should choose, here are a few things to keep in mind when making your purchase decision.
First and foremost, there's the screen size. You can tell the screen size by the number given in its name. For example, the Fire HD 10 and 10 Plus come with 10-inch screens, the Fire HD 8 and 8 Plus come with an 8-inch display, and so on.
If you are looking for something with a little more polish, i.e. better specs and build quality, then you might want to take a look at the Plus models mentioned above, instead of the regular ones. On the other hand, if it is the simplest and cheapest you are going for, then the Amazon Fire HD 7 is probably more your alley, although keep in mind that it is cheap for a reason and has less than impressive specs and battery life.
Amazon also offers versions of its tablets designed for kids. These include the Fire Kids and Fire Kids Pro devices. They have a rubber casing which protects them from drops. The Fire Kids tablets also have a built-in kickstand and parental controls.