AT&T starts the year with an enticing freebie for new and existing customers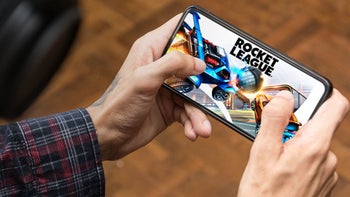 AT&T didn't wait too long in 2023 to unfold its first offer for new and existing customers. Granted, this might not seem entirely new for current
AT&T
customers that have been with the carrier for more than a year, at least it's
an improved deal
.
That said, if you love gaming, you'll be happy to know that AT&T has once again
teamed up with NVIDIA
to offer gamers six months of GeForce NOW Ultimate membership. Introduced back in 2022, AT&T's NVIDIA GeForce NOW deal was only available to 5G customers.
However, the new deal is available to both wireless and internet customers, so if you're a new/existing AT&T 5G customer with an eligible 5G device and qualifying unlimited 5G rate plan, or a new AT&T Fiber customer, you can qualify for this deal.
The GeForce NOW Ultimate is NVIDIA's newest top-tier subscription service, which promises to offer the lowest-latency cloud gaming experience. Paired with AT&T's fast network, gamers should get an experience that almost matches local gameplay. Another improvement over the basic
GeForce NOW
tier is that Ultimate supports streaming 4K up to 120 FPS (frames per second) on mobile and to ultrawide monitors.
The new NVIDIA GeForce NOW Ultimate deal will be available for qualifying customers starting January 19. The service will provide AT&T customers with access to a huge library of more than 1,500 titles on the devices they already own (yes, you have to buy the games on PC to play them on mobile via GeForce NOW). On top of that, the new offer upgrades the experience to play on the best NVIDIA RTX cloud graphics, with the fasters access to servers, longer session times, better resolution and higher frame rates.
The only downside is that AT&T may temporarily slow data speeds if the network is busy, which would most likely make any cloud gaming sessions frustrating and downright impossible to enjoy. Keep that in mind before you commit to a long-term plan just to get this specific deal.