AT&T plans to have mmWave 5G in seven airports by the end of 2021, in 25 by the end of next year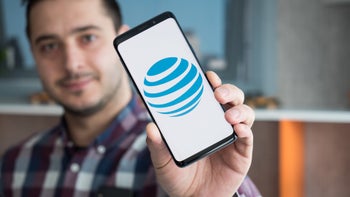 AT&T
is now partnering with Boingo Wireless to bring the faster mmWave 5G connection to airports in the US,
reports TheVerge
. The goal is to bring the mmWave 5G network, which AT&T calls 5G Plus, to seven airports by the end of 2021, and 25 by the end of next year.
Range-limited but ultra-fast mmWave 5G makes perfect sense for an airport
AT&T has already deployed 5G Plus in the Tampa International Airport earlier this year. Six more airports will be getting 5G Plus until the end of the year. There's one catch, though: the mmWave 5G by AT&T is available only in certain places in the airport, such as near big gates and in concession areas.

The fast mmWave 5G is perfect for such areas, as it allows for ultra-fast downloads, and it's great to be able to download an entire movie before going on the flight.
Boingo, the company that AT&T is now partnering with, is providing Wi-Fi internet to air travelers. But AT&T's 5G Plus isn't Wi-Fi with 5G. Every customer with a mmWave-supporting phone and plan will be able to connect automatically to 5G Plus. Verizon has also deployed 5G across several airports, including Tampa International.
However, bringing mmWave to inside locations can be tricky. Its signal doesn't travel very far and can be stopped by physical obstacles such as walls and windows. AT&T's SVP of Network Infrastructure Mo Katibeh stated that mmWave 5G deployment within high-traffic indoor locations could be easier than bringing mmWave to an outdoor place like a city block.
Instead of focusing on mmWave first as did Verizon, AT&T's SVP stated the carrier has first worked on expanding its 5G coverage nationwide and bringing mmWave 5G where it matters most: dense urban areas and venues.
Additionally, AT&T has announced multiple partnerships today, centered on entertainment and AR.
It has teamed up with Facebook
to bring 5G-powered AR experiences to customers across Instagram and WhatsApp. The
partnership with NBA and WNBA
will enhance the in-venue and at-sports experience for fans.
Recommended Stories