Apple Watch Series 4 rumor review: price, release date, design, and new features
23
The Apple Watch Series 3 is one of the best smart watches out on the market right now, but this year Apple is expected to reveal a successor with beefed up specs, more features, and a bigger screen. Last year's model was announced on September 12, so we're likely a few months away from the reveal of the Apple Watch Series 4, but there's already information and evidence, pointing to certain features that are likely to make their way into Apple's upcoming smart watch.
As usual, we've compiled all the information and rumors currently available about the Apple Watch Series 4 in one place, and we'll be trying to paint a clearer picture of what to expect from the next Apple Watch, as well as when to expect it.
Design & hardware
Display
According to a
trustworthy analyst from KGI Securities
, the Apple Watch Series 4 will feature 15 percent more screen real estate than previous models. It's not clear yet whether this means the same body with thinner bezels to facilitate the bigger screen, or a bigger overall size for the Series 4, but analyst Ming-Chi Kuo also predicts a bigger battery for the new generation of Apple Watches. All previous generations of the Watch have been available in sizes of 38mm and 42mm, but considering the information available, it wouldn't be out of the question if Series 4 models had bigger cases.
That said, previous Apple Watch models also have quite the thick frame around the display, so if Apple manages to slim it down a bit, we're likely not looking at devices that are
that
much bigger than their predecessors. Kuo also predicts that the new smart timepieces will have a
"more trendy from factor design,"
which will help boost sales, so we wouldn't expect the Apple Watch Series 4 to be anywhere near bulky.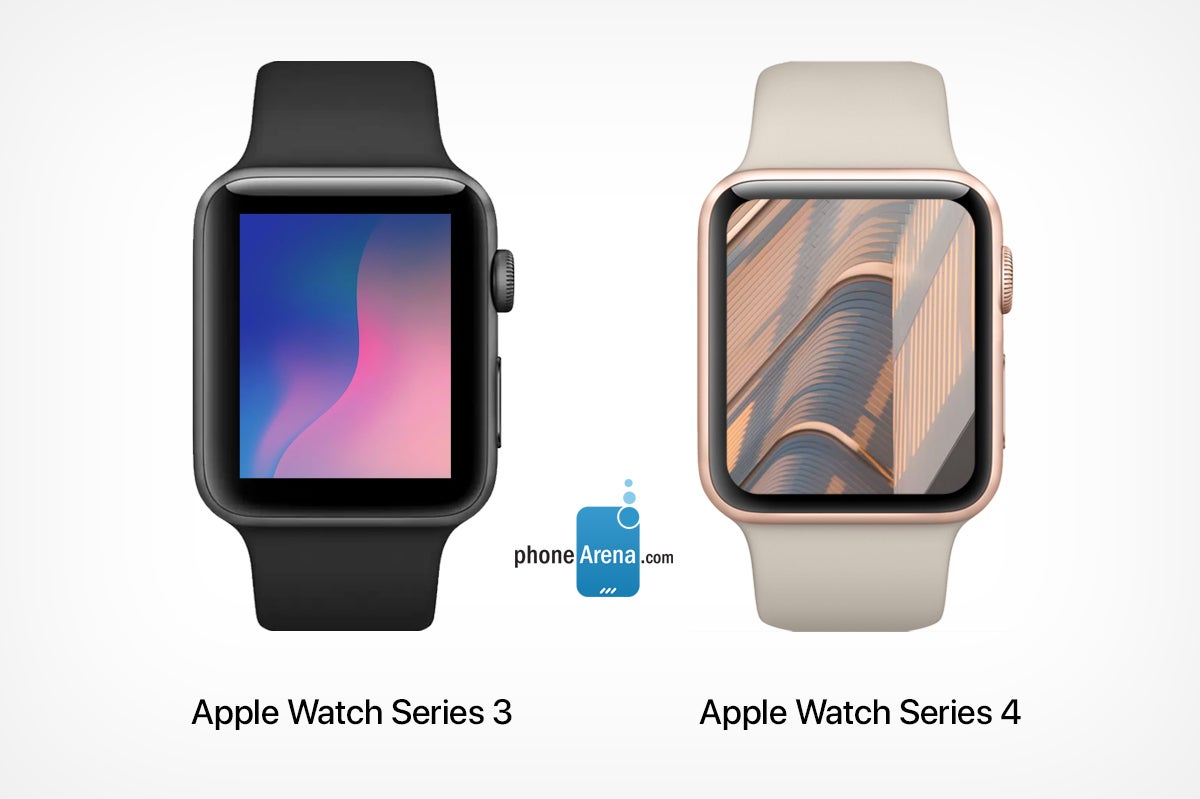 The Apple Watch Series 4 could have a 15 percent larger display than its predecessors
What's more, Apple is heavily rumored to be working on its
own microLED displays
in a secret facility in California, with the Apple Watch family being a prime candidate for the first implementation of the tech. Current models have OLED displays, but switching to the new technology would offer a number of benefits, because microLED panels are thinner, consume less power, and are capable of reaching higher brightness levels than OLEDs. However, since microLED screens are currently difficult to produce in large enough quantities to satisfy Apple's supply demand, the Series 4 may not be our first encounter with the tech.
And while we're on the topic of screens, the round face rumor mill may start spinning soon, but we wouldn't bet any money on a round Apple Watch this year (or next, or probably even ever). While it would look cool, no doubt, Apple has already gone on record to clarify why it didn't build the Apple Watch round in the first place. It's a
smart
watch, after all, not a regular watch, and as such, a rectangular display is much better suited for the list-based interface Apple uses. Of course, many people view smartwatches as accessories, not just smart devices, and considering the prices that Apple Watch Editions are fetching, we would agree that they are not your run-of-the-mill fitness tracker. That's why so many people are clamouring for a round Apple Watch – it would look elegant and sleek and many will buy it based on design alone. Unfortunately, Apple has made it clear that the rectangular display is better suited for its needs, and the chances of seeing a round faced one anytime soon are slim to none.
Solid-state controls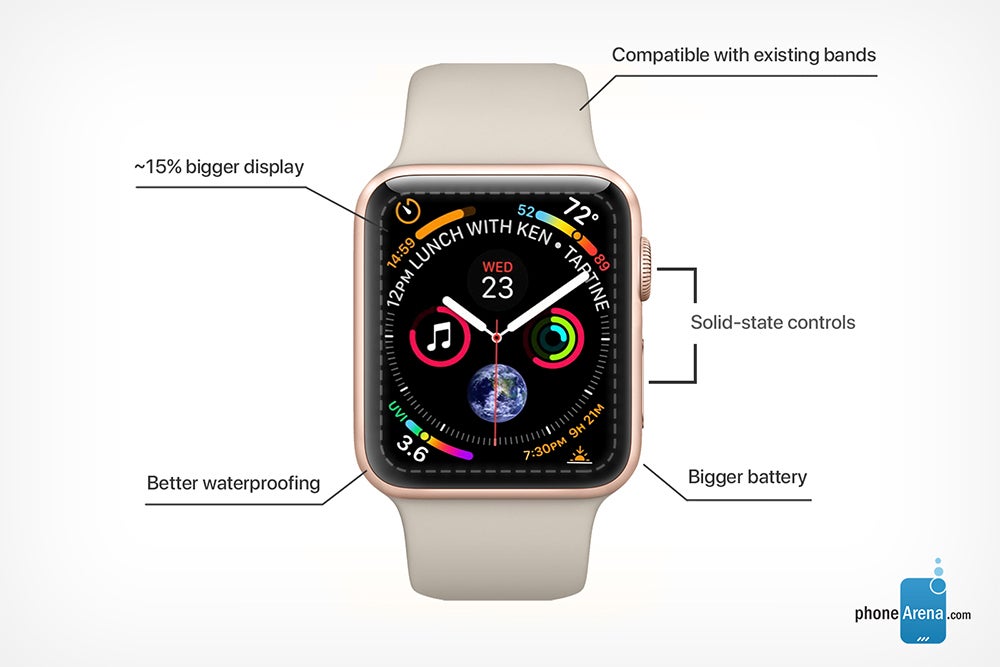 A
recent report
claims that the Apple Watch Series 4 will feature the same button configuration as the current model, but the new buttons will be solid-state, just like the home button on iPhone 7 and 8 models, and will haptic feedback to replicate the feeling of pressing a mechanical button. The report makes no mention of the rotating crown, which has become a staple of the Apple Watch, and is likely not going away anytime soon. The button beside the crown, however, may very well be removed in Series 4 and substituted with a touch-sensitive area that will respond to touch with a Taptic Engine inside the device.
Battery life
The original Apple Watch had to be charged daily, which was far from ideal for people coming from fitness trackers or regular watches. Fortunately, Apple amended this to a degree with the Series 2 and Series 3, but there's still room for improvement. A bigger battery, be it inside the watch itself, or offloaded to a modular strap, could not only eliminate the annoyance of charging the device as frequently, but also open up the possibility of better tracking capabilities.

For example, if you don't have to charge your Apple Watch every night before going to bed, you could wear it instead and get sleep tracking data, which is one of the most popular features of dedicated fitness trackers.
Health, fitness, and other features
Improved health and fitness tracking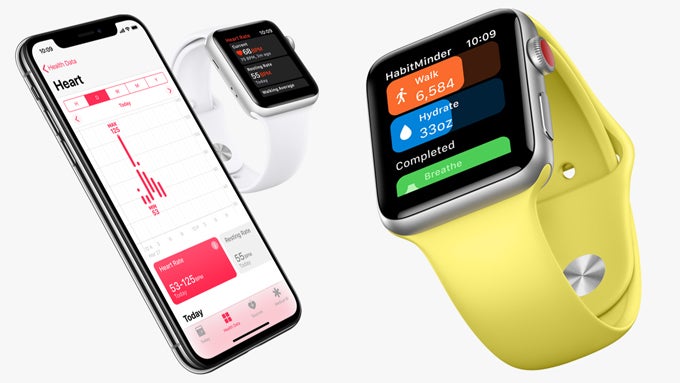 A
Bloomberg
report from December 2017 suggests that Apple is working on an EKG heart monitor for future Apple Watch models. EKGs, also known as ECGs or electrocardiograms, are tests that record the electrical activity of the heart and are much more accurate in their measurements than standard methods currently used in consumer tech.
Citing inside sources, Bloomberg wrote that Apple has been testing a version of the technology that
"requires users to squeeze the frame of the Apple Watch with two fingers [which] then passes an imperceptible current across the person's chest to track electrical signals in the heart and detect any abnormalities like irregular heart rates."
What's more, the Galaxy S9 and S9+ recently proved that a
smartphone could be used to measure blood pressure correctly
, so we wouldn't be surprised if Apple is also looking at introducing a similar feature its wearables. This would also tie in with the rumors for a self-adjusting watch strap, as this would help deliver better blood pressure measurements with minimum interference from the user.
Blood pressure monitoring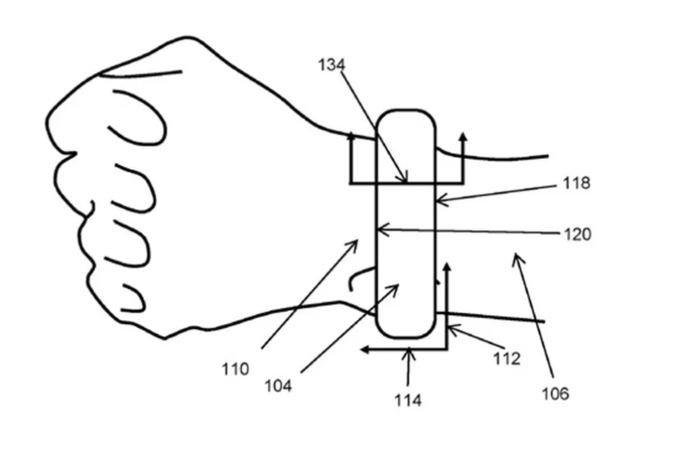 Apple has recently been granted a
patent for a blood pressure monitor
housed in a wearable device. Sketches from the patent filing depict what looks like a regular fitness band that is equipped with several sensors that will track a user's blood pressure at all times. Ultimately, these sketches don't aim toa ctually depict the real device the tech will be implemented into, and it's highly unlikely that Apple plans to release a standalone blood pressure monitor any time soon. Instead, the most likely scenario will see the tech giant integrate the technology into its Apple Watch Series 4, which is totally in line with previous rumors about the devices expanded health monitoring capabilities.
Compatible with current Apple Watch bands
All current Apple Watch bands and straps will be compatible with the new version. This likely means that the Apple Watch Series 4 will be available in two sizes — 38mm and 42mm — much like the older models. There were rumors earlier in the year claiming that Apple may introduce an even bigger timepiece in 2018, and though this isn't completely out of the question, it's pretty much certain at this point that it will also be available in 38mm and 42mm.

This is good news for everyone who's looking to upgrade to the Apple Watch Series 4, but wants to hold on to their current straps. That's especially important, considering Apple's official bands are not the cheapest around.
Price and release date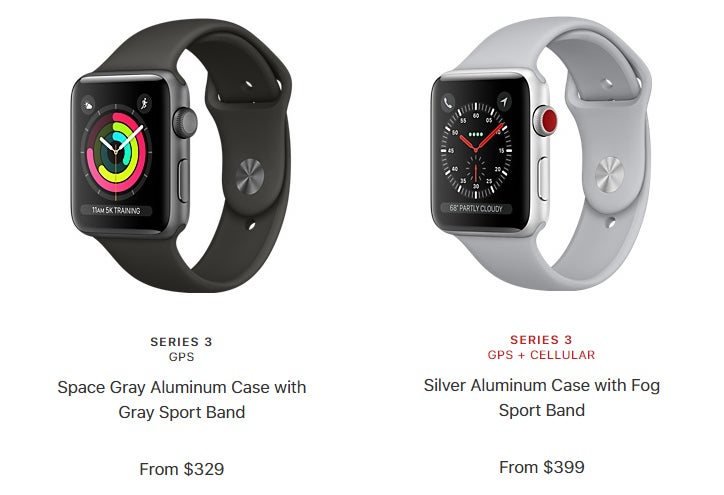 Current starting prices for the 38mm base versions of the Apple Watch Series 3
The Wi-Fi-only version of the Apple Watch Series 3 (38mm) was priced at $329, while the cellular + Wi-Fi version was $399. The Apple Watch Series 4 could be priced similarly, although if many of the rumored hardware improvements come to fruition, we may be looking at slightly higher price tags for this years' models.
As to when, well, judging by the release dates for previous generations of the Apple Watch, we're likely looking at an unveiling in mid-September:
Apple Watch: 24 Apr 2015
Apple Watch Series 1 and Series 2: 16 Sept 2016
Apple Watch Series 3: 22 Sept 2017
Apple Watch Series 4: 12 Sept 2018 (estimated release date)
Bear in mind that the prices mentioned above were just the starting prices for the 38mm version of the Series 3 watch. Choosing the larger version, or one of the different combinations of straps and materials available, would increase the price. In fact, some of the Series 3
"Editions"
are currently going for $1299. This is why we used the base version as an example.
ALSO READ: