New Apple patent hints at novel charging method
9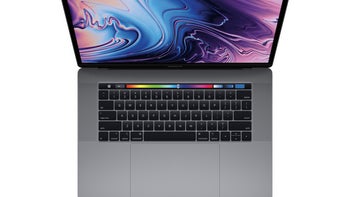 Apple's devices are famous for working together seamlessly, and this new patent might have revealed a new way they might complement each other.
As
Cult of Mac
reported, the Cupertino-based tech giant recently filed a patent titled "
Inductive Charging Between Electronic Devices
", a clear indication that Apple is developing some sort of charging technology.
Interestingly, it looks like this patent is not for a wireless charger but rather for a way for Apple devices to charge one another. If this patent pans out, we could potentially see MacBooks with the ability to charge your Apple Watch or iPhone.
This kind of reverse wireless charging is not a new idea—Huawei and
Samsung devices have had it for years now
. But with Apple's unique ecosystem, the concept could have more flexibility in practical applications. As the patent points out, it might also be a godsend for travelers, who would only need one MacBook charger to keep their laptop, phone, earbuds, and smartwatch all topped up.
The patent also mentions the reverse, where the MacBook could also charge itself wirelessly. Charging a MacBook battery (around 7,000mAh) with an iPhone's 3,000mAh cell doesn't make much sense, but it might provide an extra boost when you really need it.
But given Apple's proprietary-focused, closed-loop philosophy, it also wouldn't be very surprising to see the tech locked inside the walled garden, with only iPhones and other Apple devices made compatible. That's not too far off from
what Google did with the Pixel 3's proprietary charger
.
Apple is known to have been working on wireless charging for years now, culminating in the
infamous cancellation of the AirPower charging mat
, but it's evidently not finished developing new solutions with this technology. After all, the
AirPower might be making a comeback
, too.
In any case, the patent is still only a patent, so any predictions are still speculative for now. But reverse wireless charging applied to the Apple ecosystem could bring some welcome versatility.