Apple cuts iPhone XR and iPhone 8 prices, kills iPhone XS and iPhone 7
9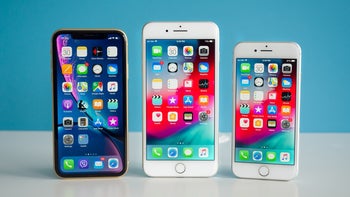 The
iPhone 11 and iPhone 11 Pro
are undoubtedly the center of attention today but it turns out Apple has also made some important adjustments to its existing
lineup of iPhones
.

The iPhone XS and iPhone XS Max have only been around for twelve months but, much like the short-lived iPhone X, Apple has decided it doesn't want to keep the 2018 flagships around any longer. The company has immediately ceased sales of the models and hasn't offered an official price cut. Fortunately, Apple tends to continue manufacturing devices for quite some time after they're discontinued and sell them at lower prices through third-party retailers.

The new iPhone 11 rather surprisingly retails at $699 instead of the iPhone XR's original price point of $749. This is good news for fans of the latter because Apple likes to keep some distance between its models and, starting today, the iPhone XR can be purchased for just $599.

Sitting directly below the iPhone XR are the iPhone 8 and iPhone 8 Plus which now retail at $449 and $549 respectively. These devices represent Apple's new entry-level models because the iPhone 7 and iPhone 7 Plus are no longer available to purchase through Apple's website.

Circling back to the top of Apple's lineup, both the iPhone 11 Pro and iPhone 11 Pro Max now represent the company's most premium models. Fortunately, they retain the iPhone XS and XS Max price points of $999 and $1,099. When will we see a significant iPhone XS price drop? Not soon, that's for sure.