Remember these dates if you want a free $200 gift card with your iPhone 11, 11 Pro, or 11 Pro Max
3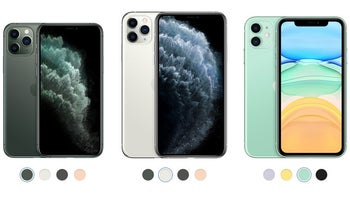 Love them for their improved camera systems or hate them for their questionable camera arrangements, the
iPhone 11
,
11 Pro
, and
11 Pro Max
are right around the corner. Formally unveiled earlier this week, Apple's newest crown jewels will go up for pre-order tomorrow, September 13, ahead of an actual release next Friday, the 20th.
Obviously, you'll be able to get any of the two high-end OLED models and the slightly humbler LCD variant directly from their manufacturer, as well as the nation's big and small carriers and major third-party retailers like Best Buy and Walmart. In terms of
introductory deals and discounts
, you only have a few BOGO combinations to look forward to, as well as a free $200 prepaid Mastercard from Visible and
$50 savings at Walmart
.
Or so we thought, as a killer new deal can now be added to the list. This is pretty similar to the promotion Visible will be running, but while very few people are familiar with the Verizon-owned digital carrier, we're fairly certain every single one of our US-based readers has heard of Sam's Club. Recently ranked second among warehouse clubs in sales volume (behind arch-rival Costco), the retail heavyweight will kick off an extremely enticing limited-time special offer with
iPhone 11
-series pre-orders tomorrow.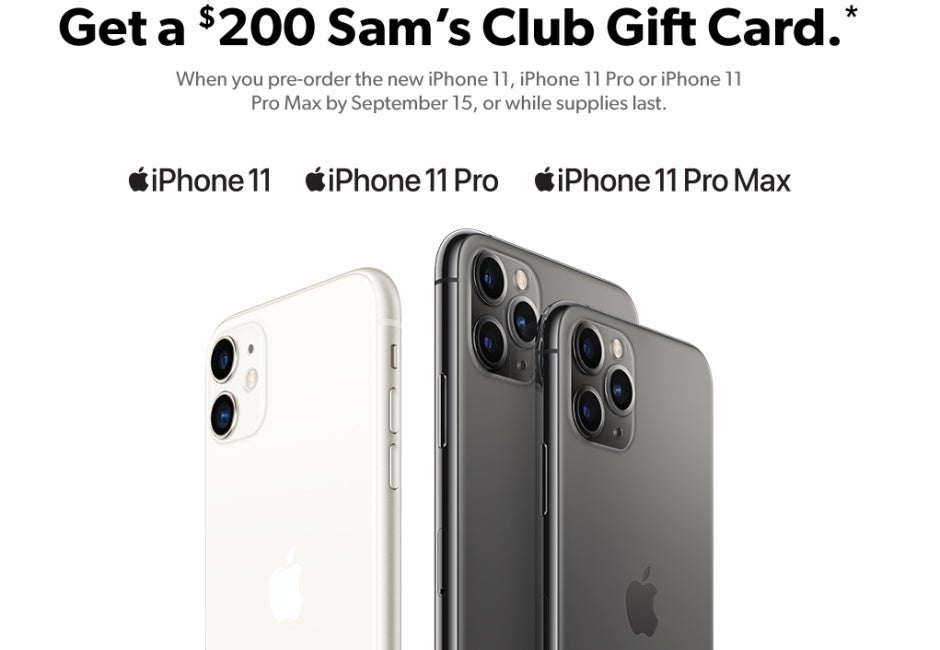 Namely, club members willing to commit to a purchase by Sunday, September 15, and then an activation between Friday, September 20, and Sunday, September 22, are looking at scoring a complimentary $200 gift card with (almost) no strings attached. The only requirements seem to be activating the iPhone 11, 11 Pro, or 11 Pro Max of your choice on AT&T, Verizon, Sprint, or US Cellular with installments, leases, or two-year contracts and not use the gift card towards the initial purchase or paying for a membership fee.
That's pretty darn attractive, especially considering you don't have to spend a dime upfront to buy these dual and triple camera bad boys on an installment plan, Sprint Flex Lease, or 24-month US Cellular pact.