Certified refurbished iPad Pro (2017) variants go down to killer prices with 1-year warranty included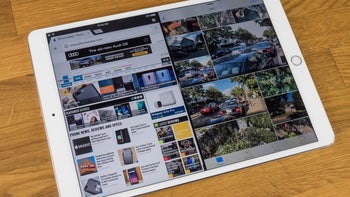 With Amazon's Prime Day deal extravaganza and
competing discounts from eBay
in the rearview mirror, most tech-loving bargain hunters may not have a whole lot left in their bank accounts to purchase any new gadgets in the near future. But if you managed to resist the recent onslaught of special offers on some of the world's most popular smartphones, tablets, and wearable devices, Woot has one of the best iPad Pro deals yet in place today only.
Amazon's daughter company is selling the 2017-released Pro slate at essentially unbeatable prices in both 10.5 and 12.9-inch screen sizes, starting at $399.99 for
the smaller variant
. While you're not technically looking at brand-new, unused, and unopened units here, the two powerhouses are backed by full 1-year Apple warranties. These certified refurbished devices are "as close to new as you can get without technically being new", having been inspected and returned to "fully working condition" by the original manufacturer or a "certified partner" after their original owners sent them back to Apple for some reason.
Repackaged in a white box, the heavily discounted iPad Pros also come with brand-new accessories and free standard shipping (for Prime members only). In case you're wondering, the aforementioned $399.99 price point is 70 bucks lower than what Apple currently charges for a certified refurbished 10.5-incher in the same condition and with the same warranty included.
Meanwhile, a 2017-released
iPad Pro 12.9
refurb with a 1-year warranty is pretty much impossible to come by outside of promotions like this, fetching $529.99 right now at Woot. Both prices are good for 64GB variants with Wi-Fi connectivity only, available in a couple of paint jobs (space gray and silver as far as the larger model is concerned and gold and rose gold if you want the smaller tablet).
Keep in mind that the iPad Pro (2017) generation packs a respectable Apple A10X Fusion processor, while providing stellar battery life, top-notch sound quality, and sporting beautiful screens with 120Hz refresh rates.
Check out the deals here
We at PhoneArena are keeping careful track of all the Prime Day Sales, both at Amazon and elsewhere. You only have to check out our deal hub for the best deals to find what you need!