Australian teenager hacks Apple servers for over a year, siphons 90 GB of data
56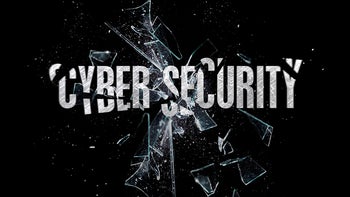 In this day and age, when all of our sensitive data is uploaded to a cloud server somewhere, security is extremely important. Major tech companies often beat their chests, touting superior systems that ensure user privacy. Apple is at the forefront, always choosing to protect customer data, even when pressured
by the government to do otherwise
.
But you know — whatever can be reached over the 'Net will
sooner or later get hacked
. In today's news, we have an Australian teenager — a 16-year-old prodigy — who found a way to hack into Apple's systems not once, but multiple times over a year. In the end, Apple called the FBI who, in turn, contacted the Australian Federal Police. The teen's home was raided and the siphoned files were found in a folder on his computer called — get this — "hacky hack hack".
Now, what exactly was stolen? The report goes as far as to say that there were 90 GB of secure files and customer account information on the hard drive. Apparently, the teen found a way to access a number of supposedly secure "authorized keys", meant to grant user access to Apple's systems. At the time of this writing, there's no information on whether or not you should be concerned about changing your iCloud password or blocking any credit cards.
Update:

we reached out to Apple and the company was quick to inform us that no personal data has been compromised. Full statement is copied at the end of this article
According to the teen's lawyer, there was no malicious intent behind the hacks. The coder was simply a huge fan of Apple and was even hoping to work at the company one day. Well, you can't deny that they have Cupertino's attention now!
The defendant has plead guilty and is awaiting sentencing due next month.
What's the main takeaway here? When companies tout great security, they usually mean it, we are not denying that. But still, the Internet is the Internet, and there are some very, very smart people out there. Be careful with what you keep in the cloud, always enable two-factor authentication, and always have a Plan B — even if you have to nuke every password and registered credit card.
Apple's statement on the matter:
At Apple, we vigilantly protect our networks and have dedicated teams of information security professionals that work to detect and respond to threats. In this case, our teams discovered the unauthorized access, contained it, and reported the incident to law enforcement.
We regard the data security of our users as one of our greatest responsibilities and want to assure our customers that at no point during this incident was their personal data compromised.