Apple Card responsible for bank's $1.2 billion nine-month loss; Apple debit card next?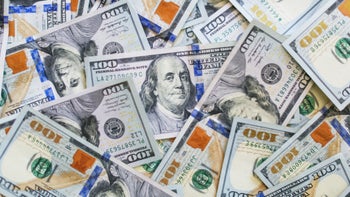 Not everything Apple touches turns to gold. The Newton and the HomePod are good examples of this. Another example is the Apple Card.
Introduced in April 2019
, the credit card can be applied for from the iPhone by opening the Wallet app and tapping on the "apply now" button on the top card. The Apple Card was created via a partnership between Apple and Goldman Sachs.
While the service is digital, a physical titanium card can be requested although it doesn't show the account number, the three-number code, or even an expiration date. Getting in touch with an agent is simply an iMessage away.
The Apple Card left Goldman Sachs swimming in $1.2 billion of red ink during the first 9 months of 2022

When it comes to the Apple Card, fees is a four-letter word. There are no late fees, annual fees, international fees, or over-limit fees. With a feature called Daily Cash, cardholders get 3% cash back on Apple Pay purchases made using the Apple Card at the Apple Store (both physical and online) and the App Store. They also get 3% back on Apple Pay purchases made using the Apple Card at Uber and Uber Eats, Walgreens, Nike, Panera Bread, T-Mobile, ExxonMobil, and Ace Hardware.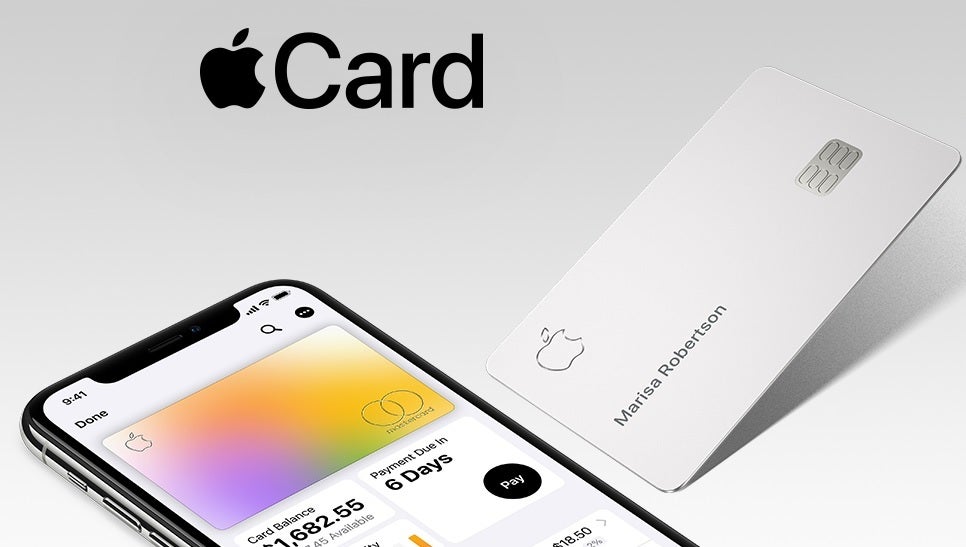 Each Apple Card holder cost Goldman Sachs $350 to acquire
All other Apple Pay purchases using the card result in the card owner getting 2% cash back on transactions. And this figure is computed daily. Back in October,
Apple
announced that Apple Card holders will soon be able to have their Daily Cash balance swept every day and transferred into a high-yield savings account offered by Goldman Sachs. That is, if Goldman Sachs still wants to deal with the Apple Card.
Bloomberg
reports that the global investment banking firm's consumer credit unit was swimming in a pool of red ink to the tune of $1.2 billion during the first nine months of 2022. The losses were due to loan-loss provisions. These are funds put aside by a bank to cover problem loans (or credit card debt) that the bank feels are unlikely to be repaid. And the large increase in loan-loss provisions is believed to be due to the Apple Card.
While Goldman Sachs had originally expected the consumer credit division to break even by 2022, that goal has been pushed back to 2025. Goldman reportedly had to spend $350 to "acquire" each Apple Card holder. Also contributing to the red ink was the lack of fees to pump up revenue (good for the consumer, but deadly for the financial institution). Also, the interest charged is competitive (read lower than the competition) leading to a revenue shortfall.
Wolfe Research analyst Bill Carcache said, "The Apple Card portfolio may generate lower revenues and face higher loss content relative to the industry average." Goldman Sachs CEO David Solomon made a more optimistic statement calling its partnership with Apple "the most successful credit launch ever." Solomon also said that while the investment bank's investment with Apple reduces the bank's returns in the short term, in the long term the partnership with Apple is critical to expanding its capabilities and competitive position.
Each Apple Card user that Goldman spent $350 to acquire will start to break even for the bank after four years

Carcache, the analyst, said that after spending $350 to acquire an Apple Card user, the bank will start to break even on that customer in four years. But before that happens, the U.S. economy could find itself in a recession.

In a research note, the analyst wrote, "As a new entrant, Goldman Sachs does not have the historical data or experience that lenders obtain when underwriting through a credit cycle. By definition, credit businesses are cyclical, and we would expect Goldman Sachs to face its fair share of volatility in the next recession." Still, Carcache says that Apple and Goldman Sachs might team up again to create an Apple debit card.
Because debit cards are tied to the holder's bank account, and no credit is being issued, it is considered a less risky product for a bank to offer.