Here's why Apple's second-largest business unit will continue to grow regardless of iPhone sales
2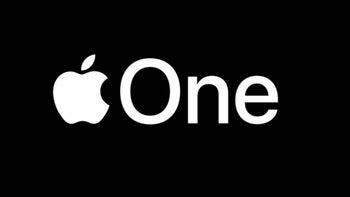 Apple has put itself in a position that will allow it to generate tens of billions of dollars each year in Services revenue even if it doesn't approach peak iPhone sales ever again. That was the main goal behind Apple's plan to double Services revenue from $25 billion to $50 billion by the fiscal year 2020. The plan was hatched after iPhone sales peaked in 2015 and Apple not only hit the $50 billion target by Q4 of fiscal 2020, it has continued to put up strong numbers in the Services segment. For fiscal year 2022, Apple's Services unit took in $78.13 billion, a 14.2% increase from fiscal year 2021.
Apple reported a 6.4% year-over-year increase in Services revenue for the fiscal first quarter of 2023

Last week,
Apple reported its results for the fiscal first quarter of 2023
and the Services unit was (along with a strong showing for the iPad) one of the few to show growth in the top line year-over-year. The unit took in $20.77 billion for the quarter, up 6.4% from the $19.52 billion that Apple collected during the same quarter in 2021. The Services division includes Apple Pay, iCloud, Apple Care, Apple Card, Apple Wallet, and more.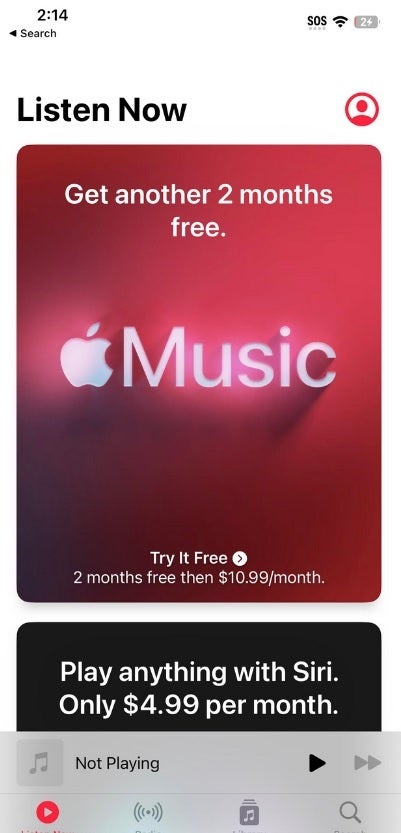 Apple Music remains one of the company's most popular subscription services
But the most important part of the Services business are the apps that generate recurring subscription revenue. These apps include Apple Music, Apple TV+, Apple News+, Apple Fitness+, Apple One, and Apple Arcade. Because these are subscription-based offerings with monthly fees, these services become a reliable source of sales for Apple regardless of how many iPhone units it sold in a given year.
As noted by
TechCrunch
, Apple last week announced that it has 935 million paid subscriptions throughout its Services segment. It also said that it had double-digit revenue growth from App Store subscriptions during the quarter which ran from October through December.
Apple
blamed the hike on the rising cost of licensing music. At the time, the company released the following statement: ""The change to Apple Music is due to an increase in licensing costs, and in turn, artists and songwriters will earn more for the streaming of their music. We also continue to add innovative features that make Apple Music the world's best listening experience."
Apple also jacked up the monthly price of an individual Apple TV+ subscription from $4.99 to $6.99 per month. Apple did have an explanation for the 40% price increase as it blamed the rising price of content for the increased cost of the service.

Apple has two billion active devices including 1.5 billion iPhone units
The price changes also affected the Apple One bundle packages. The individual plan consisting of Apple Music, Apple TV+, Apple Arcade, and 50GB of iCloud+ storage received a price hike of $2 a month to $16.95. The Family plan which includes Apple Music, Apple TV+, Apple Arcade, and 200GB of iCloud+ storage was hiked $3 monthly to $22.95. The Premier Apple One bundle subscription package was priced $3 per month higher to $32.95.
These price hikes might not be good for users but they are good for investors who are now conditioned on seeing a nice percentage increase in Services revenue each quarter. Apple doesn't break down its Services segment by category but it did say that record revenue was achieved in both payments and cloud services during the fiscal first quarter of 2023.
Also helping to drive Services revenue higher, Apple announced last week that it now has 2 billion active devices. Approximately 1.5 billion of these devices are iPhone units. As long as this number continues to rise, and Apple hikes the pricing for its Services offerings from time-to-time, you can expect Apple's second-largest business unit to continue to generate higher revenue each year. And that is likely to occur regardless of the global economic environment.