Apple reports a rough fiscal first quarter as iPhone sales decline; great quarter for iPad
10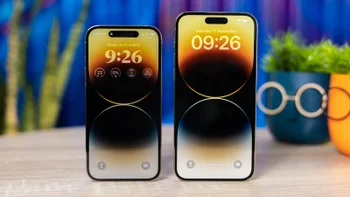 It was a rough fiscal first quarter for Apple as the company reported a 5% decline in revenue from $104.4 billion during last year's fiscal first quarter to $96.4 billion during the fiscal first quarter of 2023. It was the first quarterly year-over-year decline for Apple since 2019. At $65.78 billion, iPhone revenue was below estimates of $68.29 billion and was a decline of 8.17% on an annual basis.

The iPad turned in a solid quarter generating revenue of $9.40 billion while analysts were expecting the tablet to bring in $7.76 billion. Year-over-year iPad revenue soared 29.66%.
Apple
reported Services revenue of $20.77 billion for the fiscal first quarter, slightly ahead of the $20.67 billion estimated by analysts. Wearables revenue had an 8.3% decline to $13.48 billion from the year earlier's $14.70 billion.
CEO Cook blamed the results on a weak economy, iPhone production issues, and the strong dollar

Sales declined year-over-year in all major regions including the Americas, Europe, Greater China, Japan, and the rest of the Asia-Pacific. Net income for the quarter came in at $30 billion, down from the $34.63 billion Apple reported for the same quarter last year. That led to a 10.5% decline in diluted earnings per share from $2.10 to $1.88.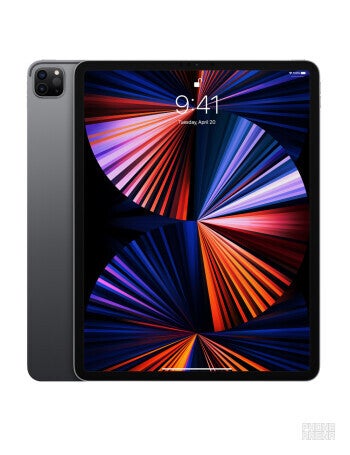 The iPad turned in a solid quarter
CEO Tim Cook said that the quarter was hurt by a strong dollar which reduced the dollar amount of overseas sales, iPhone 14 Pro and iPhone 14 Pro Max production issues in China due to the country's COVID crackdown, and weakness in the global economy. Cook told CNBC, "On the third factor, I would say was just the challenging macroeconomic environment, and you're hearing that from, I would think, everybody."
The executive also said, "As we all continue to navigate a challenging environment, we are proud to have our best lineup of products and services ever, and as always, we remain focused on the long term and are leading with our values in everything we do. During the December quarter, we achieved a major milestone and are excited to report that we now have more than 2 billion active devices as part of our growing installed base."
Luca Maestri, Apple's CFO, found something positive to focus on (besides the stunning iPad numbers). "We set an all-time revenue record of $20.8 billion in our Services business, and in spite of a difficult macroeconomic environment and significant supply constraints, we grew total company revenue on a constant currency basis," he said. "We generated $34 billion in operating cash flow and returned over $25 billion to shareholders during the quarter while continuing to invest in our long-term growth plans."
After rising $5.39 during regular trading hours to close at $150.82, in reaction to the report, after-hours Apple's shares plunged $4.83 or 3.2% to $145.99. The 52-week high is $179.61 with a 52-week low of $124.17.

Revenue for the iPad is expected to decline 10% on an annual basis during the current quarter

Despite the report, Apple expects iPhone sales to pick up in the current quarter which is the fiscal second quarter of 2023. Maestri stated, "For iPhone, we expect our March quarter year-over-year revenue performance to accelerate relative to the December quarter year-over-year revenue performance. This represents an acceleration in our underlying year-over-year business performance, as the December quarter benefited from an extra week."
However, the Apple CFO isn't as optimistic about future iPad sales as he expects revenue from the product to decline 10% on an annual basis during the current quarter. "For Mac and iPad, we expect revenue for both product categories to decline double digits year-over-year because of challenging compares and macroeconomic headwinds," Maestri said.
Also, the production issues at Foxconn's Zhengzhou factory in China, which churns out the iPhone 14 Pro and iPhone 14 Pro Max, are not expected to be repeated in the current quarter. China's COVID crackdown caused the factory's assembly line workers to leave the facility which left Apple with a shortfall of its most expensive phones.