Android Auto tests swapping panes in its new split-screen UI
3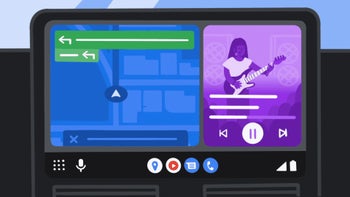 Android Auto recently got a spiffy new Carplay-inspired layout that gave the UI separate panes for maps, music, and other tasks. This new look may now be getting another update where these dedicated panes can be switched around.
The
new layout was unveiled at CES 2023
and has since then rolled out to the majority of Android Auto users in the United States. This improved split-screen user interface has been received by users with positive feedback as it allows you to juggle media playback and navigation duties without having to switch screens. When you divide the screen in this manner, it is much simpler to keep track of both what is being played and where you are going at the same time.
In the most recent beta release, a new configuration option has been added that gives users the ability to shift the media pane in the split-screen layout to be positioned either closer to the driver or closer to the passenger, depending on the user's preference. The new option was spotted by a user who promptly shared the information on
Reddit
. The choice is available on the display of the car itself as well as in the settings for Android Auto on your phone.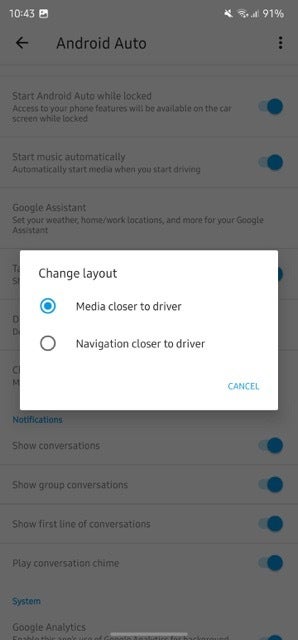 Gianfcal (Reddit)
Unfortunately, installing the beta version of Android Auto is almost impossible at this point unless you got in on the beta at the right time. Right now, all spots are taken and no new signups are being accepted. Furthermore, as reported by
Android Police
, installing an APK of the beta version doesn't necessarily enable this feature for you, as it seems that it's controlled service-side.
This hopefully means that the feature will be properly tested and will eventually make it to the production version of Android Auto for all of us to enjoy. I would definitely appreciate having the choice of which panel is closest to me when reaching out to control or view my Android Auto screen.