Android 13 is running on only 5.2% of Android phones
7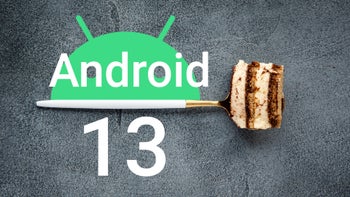 Android developers have access to a tool called Android Studio, which offers neat statistics that can help point them in the right direction. Besides that, however, it also shows other stats, such as the ones that prove that Android 13 is installed only on 5.2% of phones. Ouch?
This came in courtesy of
9to5Google
, who reported that the Android Studio has received its first update for 2023. Prior to that, the last data refresh was during August of last year, just before the release of Android 13 itself. That would mean that those 5.2% are for the duration of the last five months.
Okay, but is 5.2% that low, or is this just shock value? Well, you be the judge. For example, Android 12 is installed on 18.9% of phones, which is still under 20% even. It still sounds way less than what it feels like it should be, even after the release of Android 13.
Well, keep in mind that Android 13 is still rolling out, and updates are constantly coming in from major brands like
Samsung
or
Sony
. They are working hard to make the latest OS version available to all compatible smartphones as soon as possible. Keyword being
compatible
.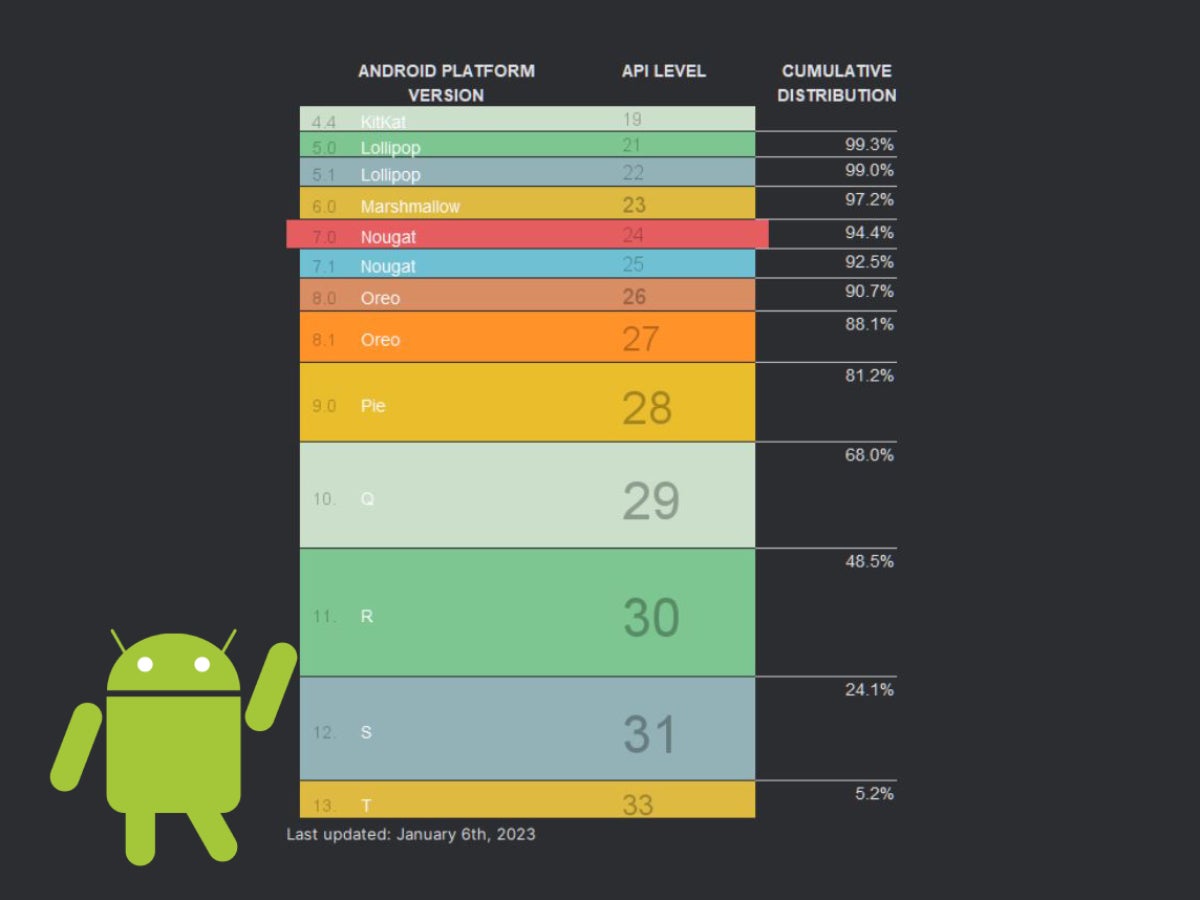 This is actually a game. How many Android versions do you remember the name of?
There is also a flip side to this too. From the data, we can tell that phones with Android Oreo, for example — to help you out, that's Android 8 — have fallen below 10%, which is really good. By every stretch of the imagination, that is one outdated OS!
Speaking of outdated, Jelly Bean (ver. 4.1) is no longer listed, but there are still 0.7% of phones running KitKat (4.4), which isn't that far off. Those people are truly getting the most out of their purchase, that's for sure.
For the record, that's from the era of the
Samsung Galaxy S3
, which was still marketed as SIII. Yes,
that
long ago.
In case you are wondering how this data is gathered. Well, to quote the source, it is based on "the Android devices that access the Google Play Store during a one-week period". So that may pretty much confirm that there is
at least one
Galaxy S3 out there capable of opening the Play Store in 2023.
#TheMoreYouKnow
While that is all well and good, let's move all the jokes aside. We've got a long year of Android 13 rollout to look forward to, and it's time to get those numbers going up. It's always better to be up to date, not only because of safety, but also because of sweet new features.