Apple makes it easier to replace your damaged or lost AirPods Pro ear tips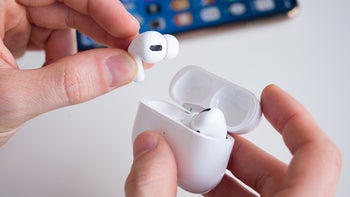 The premium AirPods Pro comes with three silicone ear tips out of the box (small, medium and large) for a customizable fit. Unlike the standard version of the wireless Bluetooth earbuds, the "Pro" model features Active Noise Cancellation designed to keep outside noises from interfering with the user's listening experience. With Transparency mode, pressing on the force sensor will allow ambient sounds to be heard through the earbuds if so desired. And with an IPX4 certification, sweat and light splashes of water shouldn't damage the earbuds.

According to 9to5Mac
, Apple has made it easier for those with a ripped or lost ear tip to get a replacement. Previously, AirPod Pro owners had to contact Apple Support to score a replacement tip, but now a kit can be purchased from the online Apple Store for $7.99. Each kit comes with two replacement tips that are available in Large, Medium, or Small sizes.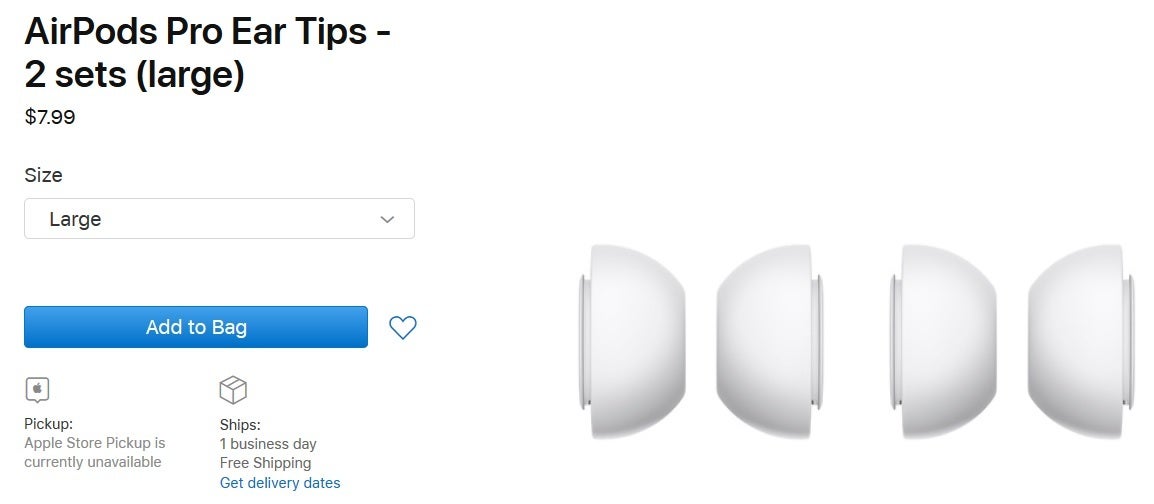 You can now order replacement tips for the AirPods Pro from the online Apple Store
The device is part of Apple's fast-growing Wearables, Home and Accessories unit which not only includes the top-selling 'hearable'(the AirPods) but also the most popular smartwatch in the world (the Apple Watch). For the company's fiscal first quarter of 2020, which included the 2019 holiday shopping season (October through December to be more precise),
the unit accounted for $10.01 billion in sales
, up 37% from the same quarter a year ago.
Recommended Stories