Zynga selects Don Mattrick from Xbox as new CEO
3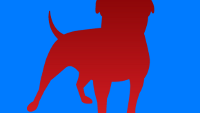 Why would anyone leave a position with one of the world's biggest tech companies, running a popular video game division, to take a job as CEO of a
down trending
online gaming company? To understand the reasons why, you would have to read the mind of Don Mattrick who has officially left Microsoft's Interactive Entertainment Business group, which includes its Xbox division, for a seat on the board of directors and the position as top executive at Zynga.
In a letter to Microsoft employees, CEO Steve Ballmer addressed Mattrick's departure and noted his achievements within the Interactive Entertainment Business group. The highlights? In the six years since starting at IEB, the number of Xbox Live members soared from 6 million to 48 million. Kinect was introduced, resulting in the sale of 24 million sensors. And the console has expanded to offer more than just games. Xbox now delivers live television, sports, music and movies.
Not that it was all smooth sailing for Mattrick. The recent launch of the Xbox One brought with it some restrictive new rules against lending or swapping games. But after Xbox fans complained, they took to social networks to vehemently attack the new policies which were subsequently reversed. But one could say that this merely was a warmup for Mattrick who will face much worse at Zynga.
Once a high flying online game publisher with a thriving mobile presence,
Zynga spent $180 million to buy OMGPOP
and its sizzling hot Draw Something game.The Pictionary styled game was bringing in $250,000 a day and the free version was generating 1 billion mobile ad impressions a day. Draw Something was the number one app in 60 countries until
people stopped playing the game
. Within 6 months after the purchase, it became apparent that Zynga had over paid for OMGPOP and the company was forced into making layoffs and entering into a deal with a British company to participate in online gambling.
Perhaps Mattrick sees the potential in Zynga. The company still owns popular games like Words with Friends and Hanging with Friends and has just launched the beefed up Draw Something 2 on both Android and iOS. The game may never recapture past heights, but the whole experience might have left the company able to take a more mature look at things. You can be sure that Zynga will no longer throw money at a hot game in an attempt to purchase it. And adding a CEO who has tasted success in the video game world can only help Zynga achieve the success it thought it had purchased when it bought OMGPOP.
You can check out below the letter that Microsoft CEO Steve Ballmer sent to Microsoft employees about the departure of Don Mattrick to Zynga.
From: Steve Ballmer
Sent: Monday, July 1, 2013
To: Microsoft – All Employees
Subject: Don Mattrick's Next Chapter

Zynga announced today that Don Mattrick would be its new CEO, effective July 8. This is a great opportunity for Don, and I wish him success. Don's directs will report to me and will continue to drive the day-to-day business as a team, particularly focused on shipping Xbox One this holiday.

Since joining IEB more than six years ago, Don and his team have accomplished much. Xbox Live members grew from 6 million to 48 million. Xbox 360 became the No. 1 selling console in North America the past two years. We introduced Kinect and have sold more than 24 million sensors. We released fantastic games, and, most importantly, we expanded Xbox to go beyond great gaming to deliver all the entertainment people want — sports, music, movies, live television and much more.

In the past month, the IEB team showed for the first time here on our Redmond campus, and again at E3, how we are going to continue to transform entertainment with Xbox One. I am incredibly proud of the work and vision culminating in Xbox One.

I'm particularly excited about how Xbox pushes forward our devices and services transformation by bringing together the best of Microsoft. The consoles are incredible all-in-one devices with built-in services that consumers love, including Bing, Xbox Live, Internet Explorer, SkyDrive and Skype. And, just as important, Xbox Games, Xbox Video, Xbox Music and SmartGlass light up Windows PCs, tablets and phones.

Thank you, Don, for setting us on a path to completely redefine the entertainment industry. The strong leadership team at IEB and their teams are well positioned to deliver the next-generation entertainment console, as well as transformative entertainment experiences, long into the future.

Steve-
source:
Microsoft
via
IntoMobile