Take a trip across post-apocalyptic America in Zombieland: Double Tapper, out on Android and iOS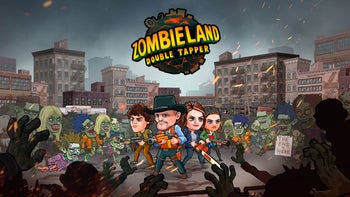 Double Tapper is the latest mobile game based on the beloved Zombieland movie franchise, which is scheduled to be released on October 18. Developed by Tilting Point and Metagame Studios, Zombieland: Double Tapper is an idle RPG set in the post-apocalyptic universe of the popular franchise.
In Zombieland: Double Tapper, players embark on a wacky journey across the post-apocalyptic wastelands of America that have been overrun by the zombies. You'll be able to play as iconic Zombieland characters like Tallahassee, Columbus, Wichita and Little Rock, as well as characters from the new film.
Moreover, the game adds several original heroes exclusive to the game, which players can collect, customize and upgrade. Slaying zombies has never been easier, as players must tap to target a zombie and instantly kill it. In fact, just about everything in the game is done by tapping the display, which is kind of obvious for a mobile game.
You can activate unique and fun abilities for each hero, as well as upgrade characters, weapons and new skills by simply tapping the screen. There are dozens of missions available in the game, which will take players across various regions in the US from New England to the beaches of California.
Zombieland: Double Tap is now available for download for free on
iOS
and
Android
right now, but keep in mind that the game features in-app purchases.