U.S. actions forced ZTE to drown in red ink last year
3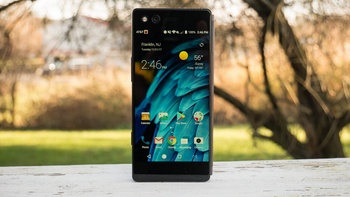 2018 was a year that ZTE would like to forget. The problems started in April when
the U.S. Commerce Department imposed an export ban against the company
. This meant that ZTE could not obtain any software, hardware and components from U.S. companies. The ban nearly forced ZTE to shut down. Three months later, the U.S. announced a deal that saw ZTE pay $1 billion in fines, put $400 million in escrow as a down payment against future violations, and overhaul its board and executive team. The ban was put into place because the Commerce Department caught ZTE in a lie related to punishments that were imposed on it for illegally selling goods to Iran and North Korea. Both countries were under U.S. Economic sanctions at the time.
According to Reuters
, ZTE did manage to get things back to normal during last year's fourth quarter. During the three month period that ran from October through December, the company posted a 276 million yuan net profit ($41 million USD); revenue amounted to 26.7 billion yuan. But the combination of the export ban and the fines caused the manufacturer to report an unsightly 7 billion yuan loss ($1 billion USD) for all of 2018. That loss was within the company's own estimate of a loss ranging from 6.2 billion to 7.2 billion yuan, but was worse than the 6.2 billion yuan loss predicted by investment firm analysts. ZTE grossed 85.5 billion yuan in 2018, down 21.4% from 2017.
Data from Counterpoint Research
shows that for the first quarter of 2018, ZTE was the fourth most popular smartphone brand in the U.S. with an 11% market share. However, from the second quarter through the end of the year, ZTE fell out of the top five and was replaced by Motorola as the fourth largest smartphone brand in the states. In the country, ZTE and Huawei are considered threats to national security. No matter how many times both companies make denials, the U.S. government believes that phones and networking equipment produced by both firms use a back door to send personal information to the communist Chinese government.
Despite what must have been bad times for ZTE employees, the company continued to innovate. Earlier this month renders surfaced
showing a pair of ZTE concept handsets with extremely high screen-to-body-ratio
. One uses a side sliding panel to house all cameras and sensors (the back panel is completely clean), while the other uses a flap that juts out from the side of the phone to carry the selfie snapper.