ZTE designing its own octa-core chip, to be unveiled at MWC next month?
5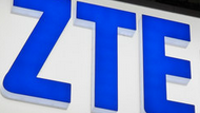 Apple does it (with help from Samsung). Samsung does it. Even Huawei does it. And now, ZTE wants to do it too. If you haven't figured it out yet, we're talking about handset manufacturers that produce their own chips. And ZTE wants to jump into the octa-core battle feet first with its WiseFone 7550s. We expect to see the company unveil this next month at MWC in Barcelona (yes, it is January now).
At this point, it is unknown if ZTE plans on offering a true octa-core chip that will be able to access all eight cores at once. If so, it will compete with the MediaTek MT6592, which has already found its way inside certain handsets, and the LG Odin. LG's chip is rumored to debut on the successor to the current
LG G2
flagship model. If not a true octa-core, ZTE's chip could use the big.LITTLE architecture, which only allows one set of four cores to be in use at one time. That is the technology employed by the Samsung Exynos octa-core 5410 and 5420, although that might soon change,
at least for the Exynos 5420
.
There is speculation that
Samsung will announce at CES that it will allow the 5420 to support HMP
(Heterogeneous Multi-Processing), which would allow it to act as a true octa-core chip.
The buzz around the barber shop is that the WiseFone 7550s has already passed through trials and will be the replacement for the ZTE N986. While not much information has been released about the chip, the word is that it is more energy efficient than the Tegra 4 and the Qualcomm Snapdragon 800. Not that this is necessarily a good sign. The other two processors need the juice to power the four Cortex-A15 cores they use. Energy efficiency in this case could hint at a chip similar to the MediaTek MT6592, which offers eight Cortex-A7 cores.
source:
GizChina
via
IntoMobile